What is your favorite dog breed?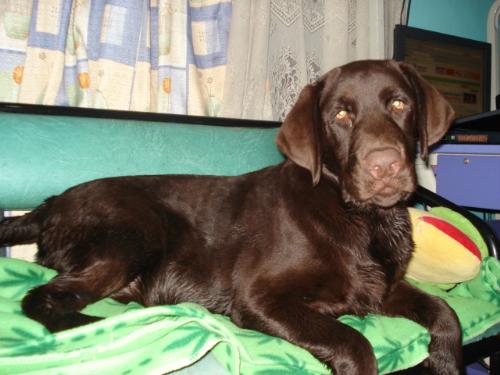 Philippines
4 responses

• Canada
26 Jan 09
I simply adore basset hounds and st.bernards. Although I own a huskey cattle dog cross i wouldn't tread him for the world!

• Philippines
28 Jan 09
I agree, bassett hounds look so cute! no wonder hush puppies picked them! Saint bernard, well its beethoven after all, who can not love them!

• United States
26 Jan 09
My favorite bread is poodle and cockerspaniel. It's hard to be objective, since those are the two types of dogs I have. The poodles are great: they're friendly, active, don't shed and we don't give them those goofy haircuts!! The cockerspaniel is wonderful too, always happy, always wagging his tail and still acts like a puppy even though he's 5 years old. If I had to choose a third breed I would go with huskies. They look really cool. Very loyal dogs.

• United States
26 Jan 09
I love all sorts of dogs but I think my all time fav is definately Huskies..they are just beautiful to me...I have two dogs both are part Chow, one is a Chow/Shepard mix and the other Chow and we think Lab....

• Philippines
26 Jan 09
I don't have any pet but I gave my husband-then-boyfriend a mini pincher before. It lasted for 8 years. I felt so bad coz it got run over by a jeepney. He accidentally got out of our gate. I remember crying over his body...

Now I know why I couldn't have any pet.. I get too attached.