Will you be my Valentine? What do you hope to get from you love this day?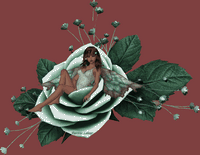 United States
January 27, 2009 3:06am CST
I have velentine candies they have on them one kiss, dear one, be mine, my pet, sugar pie and so on. I don't really know what I want other than for my husband to get a job. I don't want him spending money on me that we don't have. Just knowing he loves me is nice and a great thing! If we had money I think I'd wish for a ring or some piece of jewelry. I have a couple of rings that I have wanted for a long time. I bought him a new gold necklace for his pendant that I had made for him years ago for father's day. It is an indian shield with symbols on it and in the middle a blus star sapphire, hanging from it are two "feathers". The whole thing is made of 24 karat gold. He keeps breaking his chains and resently broke his last one. The new one is 24 inches long. He can keep it in his shirt while working. What do you want or think you'll get for Valentine's Day? What will you do for your special person? Thank you for responses.
5 responses

• United States
27 Jan 09
My husband and I decided that this year we will not be buying each other gifts on special occassions instead we are going out to dinner and to a valentine's dance,we are having date's on these occassions since we stopped dating awhile back and want to bring this back into our relationship.You have a great day.

• United States
27 Jan 09
Aaaaah that so sweet and sounds like something that will be so much more memorable. We haven't been out in a long time either. But my husband is so seldom at home that when he is we just spend as much time here at the house and together as we can. We will go out to dinner when I feel like it. He asks me all the time and wants to take me, but I don't feel good most of the time and I figure too that he gets more than his sahre of "other" foods and needs home cooked meals more. That is really so sweet for you two. Have a wonderful time. Maybe if you get or make a card and put the year on it and what an where you went making a journal of them as another memory that might be fun. Thank you for sharing.

• United States
28 Jan 09
The card ideal is very good I will do that and make a scrap book of what we have done that year and it will be fun as well.Thank you for the ideal and have a great night.

• United States
29 Jan 09
I don't expect anything for valentines day.I will probably get a card..That is enough for me..I don't know what I will send to someone yet besides a card. Blessings to you and yours.

• United States
29 Jan 09
Cards are really nice mc, people that take the time to chose that right card is a nice thing for them to do. Blessings to you as well mc. Thank you for responding.

• United States
27 Jan 09
Hi Moondancer. You will always be my valentine. I hope your husband will go back to work.He just want to send you a big kiss and hug.

• United States
27 Jan 09
Thank you honey, Hugs and kisses back to you. I forgot that you even signed up here....ooops (when I worte this one). Sorry dear. I hope you get a hob soon too.

• India
27 Jan 09
I jst want love from him nd again give him my love ,he is far away from me in another country bt I always love him,so whether its valentine day or nt ,I always love him

• United States
27 Jan 09
Hello happy and welcome to the lot. It's a given that you love your guy. I love mine too. No matter what, or what he is. My husband worked overseas for the better part of almost 12 years. I only got to have him home about a year and a half of that time. I went to be with him though as much as I could. Now if you could get a gift from him what would you want. Flowewrs, candy, jewelry, teddy bear, and stuffed heart? What? Thank you for responding.

• Nigeria
27 Jul 13
I have to give this miraculous testimony, which is so unbelievable until now. I had a problem with my husband 2weeks ago, which lead to our break up. when he broke up with me, I was not my self again, i felt so empty inside me, my love and financial situation became worst, until a close friend of mine Lucy told me about a spell caster who helped her in the same problem too she told about Dr paul. I email Dr Paul the spell caster and i told him my problems and i did what he asked of me, Before i knew what was happening my husband gave me a call and told me that he was coming back to me in just 3days and i am so happy to have him back to me. We have two kids together and we are happy with ourselves. Thanks to Dr Paul for saving my relationship and for also saving others own too.email (altimatespelltemple
@gmail
.com)I hope you see my testimonies and also pray for my family too