Two-Face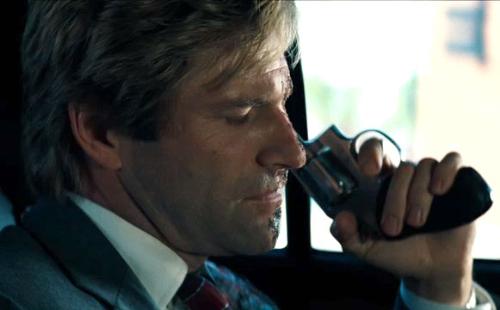 Czech Republic
3 responses

• United States
27 Jan 09
I don't know if I could compare the two performances although I did like Aaron Eckhart's 2-face better than Tommy Lee Jones. I think that it was darker, well lets face it, The Dark Knight was way much darker than, which one was it, Batman and Robin or was it Batman Forever? There just seemed to be a better look into the pain Harvey was holding onto in the Dark Knight. I was quite disappointed that the killed 2-face in The Dark Knight. I was hoping that he would come back again and be a thorn in Batman's side. I think there was much more that could have been done with this character.

• Czech Republic
27 Jan 09
It would be interesting to see more of him but I like how it ended.

• United States
27 Jan 09
Oh I disagree...Nobody can do a better Two Face than Tommy Lee Jones IMO..and I certainly don't agree that Aaron Eckharts performance was even close to Ledgers...Ledger was brilliant in that role IMO..Shame he never got to see it himself..

• Czech Republic
27 Jan 09
It really is a shame. I didn't like Tommy Lee's Two Face. It was just too silly

• Philippines
28 Jan 09
I agree that Aaron Eckhart did a very good performanceas two-face, however it's not enough to defeat Heath Ledger's(RIP) joker. I mean c'mon man we all know that the joker is a sick and demented individual that has a penchant for lame but scary jokes that it's almost predictable how he's gonna be played movie and cartoon wise but with his performance? that was very unexpected, who would have thought you could play joker as an anarchic (is there such a word?), calculating, scary (i mean if you had to choose between two hallways to go one leads to the joker the other to godzilla, i'd rather choose godzilla than him) psychopatic criminal really caught us all off guard. Besides, Eckhart didn't really have a lot of screen time as two face