Bollywood Movies

Indonesia
January 29, 2009 6:05pm CST
I am Indonesian but I like watching Bollywood movies. Some movies are very good in terms of the plot, character, etc. There are some impressive movies that I have watched. First, of course the Kuch-kuch Hota Hai.. It is pretty romantic. Second, it is Kabhi Kushi Kabhi Gam. It is a story about the conflict between a father and a son. The scenes were taken in India and UK. Third, it is Mohabbatein, a story about love. Once upon a time, there are three students went to the kind of Government school which is very discipline. One of the funny rule I think is that they are prohibited to fall in love while studying in that school. So, the overall story is about their efforts to break that rule. How about you Guys? Hopefully there are some Bollywood fans here. If so, please help to share your review about the Bollywood movies that you ever watch.
6 responses

• United States
30 Jan 09
The only bollywood movie I've ever seen is 'Bride and Prejudice' which is a musical re-telling of Jane Austen's 'Pride and Prejudice'. I absolutely adore this movie, a bit on the cheesy side and the plot is typical, but the music and dancing just makes you want to get up and dance. After seeing this one, I definitely want to see other Bollywood movies now.

• Indonesia
7 Mar 09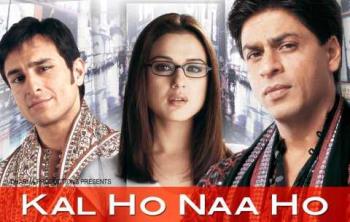 Hai masata, Just last night i watch Kal Ho Naa Ho (Tomorrow May Never Come) at TPI channel,It stars Shahrukh Khan, Preity Zinta, and Saif Ali Khan. I watch it until it's over, last night, it was a touchy love sad movie.

• Indonesia
9 Mar 09
Hi dian, Yup I was watching 2 year ago. It is very sad. At first, it was quite wonderful when displaying the meeting of shahrukh khan and pretty zinta. But later, I discovered it was just too sad. Therefore, I fast forwarded the movie because I could not really stand to watch a sad story.

• India
20 Feb 09
Hey its good to hear that guys from indonesia and other parts of the world are fan of bollywood movies..!! I being an Indian is surely a great fan of bollywood movies and some of my favorite movies are DDLJ,dil toh pagal hai,Hungama,NO ENTRY,Hum dil de chuke sanam and many more..!!

• Indonesia
20 Feb 09
hi Patelabhi, Yup, during my childhood, Indian movie are commonly broadcasted in the TV channels in Indonesia. Therefore, I had a chance to watch. I am not sure why nowadays they do not broadcast the movies again. But at least I can keep up the update of Indian movie through internet. Happy mylotting!

• India
9 Feb 09
you look like a shah rukh khan fan as u listed all his movies so i would let u know his other good movies. My fav SRK ( Shah Rukh khan) movie is DDLJ ( dilwale dulhania le jayenge) its first half is shot in Europe and second half in Punjab of India. The hero and heroine are non resident Indians and they fall in love but heroine is engaged to be married in her childhood to someone else and hero want to marry only if her parents agree.. so how he gets her dads nod it is story about this and it is funny and romantic and great songs.

• Malaysia
30 Jan 09
I never watch full Bollywood movies. May be because I can not stand to watch long long movies (it's almost three hours rite?) and I can not focus in the story. For me, the unique of the Bollywood movie is the dance, very energetic and we can find the dance almost in every Bollywood movie. Ah ya, about Shahrukh Khan, I heard that one of The Prince of Melaka Malaysia gave him Datuk title to appreciate him as an artist, Shahrukh Khan also promoto Malaka with his new movie (I don't know the title).

• India
11 Aug 09
to entertain and for time passing, these pictures are great to watch. I usually watch 2-3 bollywood movies daily. So u can understand how many movies do I watch in a year. Every picture have different stories with different actors working hard to satisfy the needs of the movie and to make it a big hit.