What's up with the weather?

United States
11 responses

• United States
9 Nov 06
It's Global warming my Brother........... I'm glad it's staying nice out...I painting the outside of my house..



• United States
9 Nov 06
that's true.. some change.. may be more cooler days are to come..

• United States
9 Nov 06
I know it is crazy. I sent my kids to school with there jackets but told them they didnt have to wear them if they didnt want to. I just wanted to be safe not sorry.

• United States
9 Nov 06
I know I think that everyday! I wake up and it is chilly and then by the afternoon is HOT out! Then at night is goes back to being cold! I mean what are we suppose to wear? But it could be below 0 and we would all be freezing! So I guess we should just take it.


• United States
12 Nov 06
Oh love I am not complaining. I too love it near the 60's and know all to well that the snow will be here soon enough. We don't get much snow down here in Texas but occassionally it will snow and then the accidents are plentiful. The Texans don't know how to drive in snow and ice.

• United States
10 Nov 06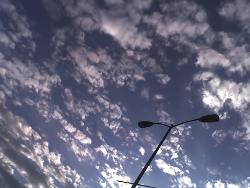 I don't know but I love Texas weather, except the ice. I can do without the ice. Come January I know I'll be wishing for these beautiful fall days, you know winter doesn't officially start until December 'round here, lol.

• United States
10 Nov 06
Yes I know. I too live in Texas. I have lived here the majority of my 58 years. I love Texas and can do without the ice as well. It seems no one knows how to drive in the icy weather. I have to drive about 38 miles one way to go to work and the ice makes it hard.