What I you don't find one???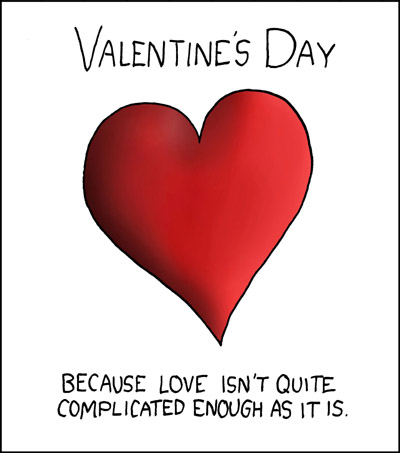 India
February 1, 2009 3:41am CST
With the valentines day coming closer ..I've been making lists of girl i can ask out ..But i am afraid .What if everyone refuses to go out ..What will i do??? I'll just have to sit home and have chocolate items to cheer myself up.....What will you do if you don't find a date for the big day (14th of feb.)??????? Please give me a better plan of what to do???
4 responses

• United States
1 Feb 09
I don't think everybody in your list will turn you down. If that happens though, you can go out with all the single guys like you and have clean fun. Besides, Valentine' day is not an exclusive celebration for lovers.

• Malaysia
1 Feb 09
First and foremost, I won't send the e-invitation card in bulk mailing at one time. I'll go thru one-by-one in my e-mail list, and wait for the respective reply. Found the first one rejected my invitation and I'll go to the next. I must enjoy doing this with no low heart feeling if found rejected. Must make myself happy by composing new invitation words for every invitation. I won't copy and paste. On doing my e-invitation activity for Valentines Day, I must be in cheer mood because normally when we are in cheerful our words of invitation also be a very good and nice one. I can't say that I won't find one acceptance, on doing that I believe I'll found the right girl for me. I must encourage and motivate myself in this way, if not what for I'm doing otiose invitation. Back to your last question, for you, you have to start with for whom do you like most to be your partner on celebrating Valentines Day?. That's all, while place your great hope in doing that.

• United States
3 Feb 09
I will probably sit at home like any other night, and talk to my boyfriend on the phone. We are in a long distance relationship and he can't come in for the weekend, which is depressing, but I am working on dealing with it and maybe finding a way for him to be able to come out some other weekend.

• Philippines
1 Feb 09
I am glad I am married and don't have to think of this big problem. Cheers!!