i'm trying to deploy another free wordpress websites, any theme sugesstion?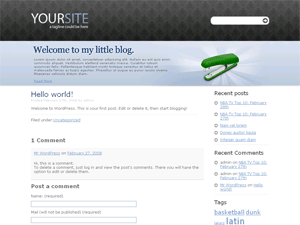 South Korea
February 4, 2009 2:49am CST
hi all, i want to deploy another wordpress-based blog. but i a bit confused which themes template should i use? there's so many free themes template on the internet, but maybe any of you can reccommend me something good.. thank you guys!
2 responses