Fall in love with a teacher!?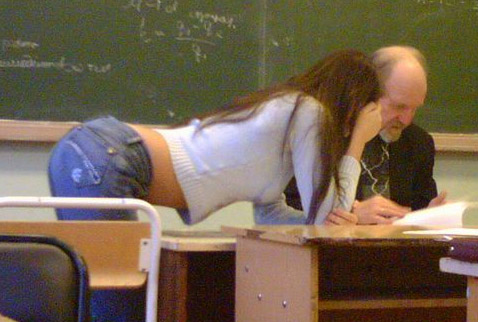 Latvia
February 4, 2009 8:49am CST
Have you ever fell in love with any of your teachers? Personally, I am not. I never have had a handsome looking young male teacher:-) hahha... But I have heard from few man that their first passion was their teacher. Many movies show the situation about young student girl falling in love with an older male teacher.
3 responses

• Philippines
5 Feb 09
i had fallen in love with some of my professors in college since i am already 19 year old when i entered college. but it never came to a point were we go out or something intimate in that manner, it's more likely admiration and a appreciation of such a pretty women. though i am being so generous and being a gentleman to them i am not crossing my boundaries. i am her student and she is my professor, that is inside the comfort zone of the university but when outside of the university we are friends. a friend that i love with no intention beyond friendship.

• India
4 Feb 09
I have seen many movies that exhibit such love stories. But at all those 20 years at school and college, I never felt anything like this. At every moment, I had a special place and lots of respect for my teachers. Also, I have always wanted to go for a girl who is younger than me, so that out maturity levels match (girls getting mature about 2-3 years before men do). I have neither even seen any such case in real life.

• India
4 Feb 09
We were in eighth class, our door of the classroom broke somehow, then our classteacher came and immediatly she got it removed from there and at the time of removal she gave instruction that immediately remove the door otherwise it will fall on my children, Believe me at that time our whole class fell in love with her.