Who's your favorite "Gossip Girl" character?

Philippines
8 responses

• Philippines
20 Jul 09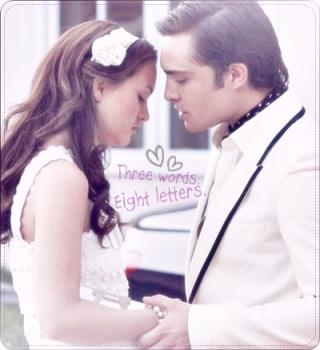 For me the best is Blair Waldorf!!i just love how Leighton Meester plays her...she is perfect for the part.she is my favorite of all the characters...close to it is Chuck Bass..,Chuck and Blair are my reasons for watching Gossip Girl!

• Italy
22 May 09
The character more characterized, more interesting and scheming is Blair, without doubt . Above all for the cleverness of the actress that interprets her. I think that Blair is the true protagonist of Gossip Girl, even if the character of Serena it is very important however, in Blair there is something more.. Her history is that one more analyzed and its relationship with Chuck is central in the second season. To the beginning Blair is very unpleasant, in the first series I didn't like it.. But then, knowing her, I have begun to love her character and her story. [b]by Astarte[/i] Sorry for my English!

•
13 May 09
I have to admit that I love watching Chuck in action. I'm not attracted to him in the least but have to admit that he has a certain charm and flair about him and I think Ed Westwick (who plays him) is an absolutely brilliant actor. I love the way he loves Blair and has reached a maturity now that he wanted to make her prom special even though she was with Nate and he told Blair he didn't love her so she could be with Nate because he didn't feel he could make her happy. His character has come a long way from the first episodes of the show when I thought he was a monster!

• Philippines
30 Apr 09
I like Blair, Jenny and Serena. I like Blair because she is such a go-getter. She gets what she wants when she sets her mind on it. She goes overboard sometimes, though, even cruel, but basically, still very resourceful and determined. I like Jenny because she is strong. At first she wanted to join the elite group but she did not let them trample her. I like Serena because she is friendly and just "glides through life" lol! She is not a drama queen despite the heartaches she experienced. Have a nice day!


• Philippines
22 Mar 09
i love BLAIR! I love the way she dress and the way she handles herself. I like Blair more than Serena, because there are times Serena she's a flirt, unlike Blair she's really sincere to Chuck.. But Serena's okay, what I like about her is that she's really a true best friend of Blair.