Do you think Call Centers are unhealthy places to work?

United States
9 responses

• Philippines
4 Feb 09
Well it depends on what place you are going to work on. Call center doesn't necessary mean it is a germ boxes. but sometimes the maintenance department couldn't have the time to clean those hidden areas.


• Philippines
27 Apr 09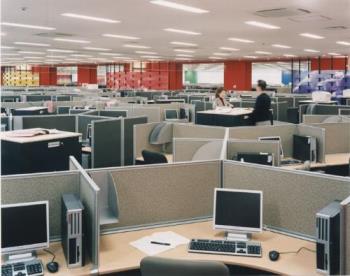 I think the main reason why it is considered an unhealthy place to work in is because of the employees' lifestyle. Sitting in a work station all night long then drinking and eating heavy amounts after shift would definitely cause health problems. Also, majority of the call center employees never exercise. I guess with this fatal combination, it is inevitable for a call center agent to get sick.

• Philippines
9 Feb 09
i've also work in the call center industry before and just as what you had described, yes i agree on that. after my first week working in the call center i was sick for two or three but still i manage to go and work on my shift. since call centers operates opposite to the regular working hours of 8 am to 5 pm, call centers operates in the early morning or late night shifts which is the opposite of the Filipinos biological clock and results to having the what you so called Sleep Deprivation.

• Philippines
6 Feb 09
It could be but it also depends on the management and the cleaning staff. If the cleaning staff and maintenance are doing their job right, I guess there shouldn't be any worries at all and you have to have protection yourself, too, boost your immune system by taking vitamins and be sure that your workstation is always clean.

• India
6 Feb 09
Call centers are not unhealthy places to work

.I was working in a call center.There was continuous cleaning going on with disinfectant.They also used to vaccum out all the dust when there were no users working.It all depends on cleanliness and hygiene maintained in the call center.



• Guangzhou, China
6 Feb 09
I think the high pressure is the unhealthy reason to work in the call centers. As the customers are always right. You can not lose your temper to them even if they are mad at you. I love China




• United States
6 Feb 09
Well if you don't like call center jobs, you can always do stuff like that from home. I've seen a lot of call centers allow you to work directly from home, and I know of ones online that do just that as well, 'cept a lot of the ones online have long lines of people wanting them and/or they're more of a bring your own customer-base kind of thing. I think when it comes to the healthiness of call centers in general that's kind of a bold statement to make. I've known plenty of people that worked in cell center jobs that rarely ever got sick!

Maybe next time it might be a good idea to get a "lay of the land" so to speak before applying? You then could probably get an idea of the environment you'll be working in and whether you would want to!


• Philippines
4 Feb 09
well it depends on your health condition.. coz working in a call center is shifting schedule right? and most agents are required to work at dawn.. or night shift.. well, if your health requires you proper rest then your not fit for the environment.. and it has four walls you wont be able to see the sun.. and air conditioned so if one has disease and you have a low or weak immune system its easier for you to get that disease and if you have heart problems better get another job.. coz most customers are irate.. you might not know how to handle them.. nosebleed.. hehehe