Could you imagine if you went through this kind of ice storm.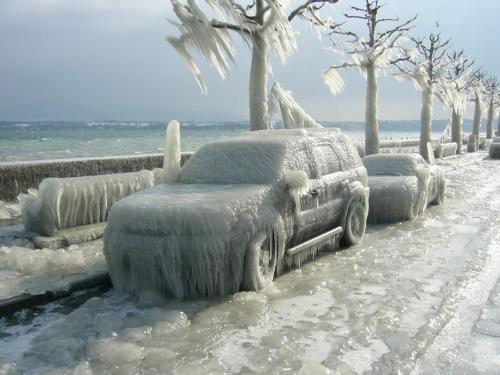 United States
2 responses

• United States
6 Feb 09
we just went through a terrible ice storm & it was even worse north of here. it's the pits. i was out of power two different days , once for 6 hrs. & the other time 8 hrs. a friend of mine who lives about 20 miles north of here was w/out for 4 days. it is a big mess but has been alot worse other places than we had it. alot of people in ky. are still out of power. we are all spoiled to the comforts of life.

• United States
5 Feb 09
Well we had a pretty bad ice storm about a month ago where we lost power for nearly a week. Infact it was the biggest power lost in the state of newhampshire. Man that was miserable even though after the ice storm it wasnt as bad as that picture just a lot of trees down.