What was your weirdest dream or nightmare?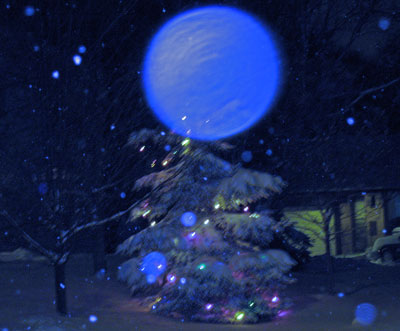 Canada
February 5, 2009 1:10pm CST
Do you wake up in the middle of the night in a sweat after having a bad dream? I do. People have told me to write them down. They say if I keep a pad of paper beside my bed and write out what happened in the dream then I'll be able to remember it in the morning. One night I dreamed my husband was making a pass at another woman. They were in the livingroom of our house. She was there to measure for new curtains and hubs was helping her more than he should have. I came home and walked in on them. Well, it was just a dream. But, was that dream trying to tell me something about my marriage? What do you think? Do your dreams have meaning? What weird dreams have you had lately?
10 responses

• India
10 Feb 09
Some dreams are weird and I can't find any meaning on them. But I say, dreams are your own imaginations. Our mind is always busy of thinking something, its restless. For example, when we try to concentrate in the teacher's lecture our mind goes off to some new world and we don't realize. If you have realize, the dreams are mostly related to the something that has happened a few days before. I think you have somewhat thought what would you do if your husband is with other and bla bla the day before...

• Canada
11 Feb 09
Hi nzalheart, Thanks for reponse. There are day dreams when you are distracted and bored, but this is different from sleeping dreams. Many different things trigger our dreams.

• India
12 Feb 09
I say the difference between the day dream and night dream in only concentration. You are highly concentrated in the dreams you dream in night than in day, and that's why you can feel like you are touching someone even in imagination. At least this is my thinking, don't ask for proof, but I feel like this...

• United States
6 Feb 09
In this one dream, I was real big and fat, I mean around 500 lbs. and I was being wheeled into this big operating room naked, with just a thin sheet covering me. I was left there all by myself for about a half an hour when suddenly a nurse and Sammy Davis Jr. (dressed like a doctor) came in pushing a metal table with a huge vat of Hershey's chocolate syrup towards me. When they got up next to me, they removed my sheet then picked up a phone and called for some help. about 5 minutes later these 4 strong looking men came in and rolled me on my stomach and left. Then Sammy said: Now this won't take long, just relax and think of happy thoughts. Then Sammy and the nurse rolled up their sleeves and dipped their hands in the Hershey's syrup, scooping out big mounds of it and pouring it all over my body. It was very warm as the nurse started to massage it into my back and at the same time Sammy started pouring it all over my behind and massaging it. When I felt it being poured on the backs of my legs, I looked up and was surprised to see myself standing there looking at me, then I woke up! What the hell kind of a dream was that?

• Canada
7 Feb 09
Hi xbrendax, Gosh, this is a weird one!! I asked for weird dreams though and you came through with one. Sammy Davis Jr.? Chocolate syrup? Well I can tell you about the chocolate part of it if you like. Dreaming about chocolate may indicate you have a craving for something that's out of your reach. You did say you weighed 500 lbs. in the dream.

• United States
9 Feb 09
Yea, maybe the dream meant even though I was 500 lbs., I still could have my chocolate! Not by eating it but by having it rubbed on me! But about Sammy Davis Jr.? I never cared for the man and never thought of him at all so I do not know how HE got into my dream!

• United States
6 Feb 09
I think dreams are just mixed ideas in your subconscious. It could be out of this world, like flying or dragons or aliens or it could be something as an everyday thing like cleaning your house. The point is, dreams are dreams. And the way to deal with them is just to remember and think about it and possibly laugh about it. I don't think there's something wrong with your marriage, I think your brain just remembered different details it has seen previously and just collided them in a bizarre way.

• Canada
6 Feb 09
Hi alyciassecret, thanks for responding. It's best to give dreams the light touch like you suggest. It's an interesting study though, especially for people who dream vividly. I enjoy analysing dreams for possible meaning.

• United States
6 Feb 09
From experience, I have had extremely vivid dreams. Very strange, at times eerie. I believe that there are dreams more vivid than others because you're about to wake up. So a part of your consciousness is awake. And don't be so alarmed about some things. Usually when you see your husband with another woman, it could mean that someone you know will betray you or has. It doesn't have to be your husband, and it's been suggested it's the last person you could think of. It's just an alarm in your head.

• India
6 Feb 09
My nightmare is falling from mountain top, or hieghts into abyss. Dont know why...but i keep getting strange dreams.

• Canada
7 Feb 09
Hi cogentprash, Wow, I hope that dream isn't causing you to worry. You were on top of the mountain in your dream and that's good. It means you have overcome obstacles in this phase of your life and have reached the top. If you are actually falling in your dream or afraid of falling, it could possibly mean you are concerned about staying on the top (your career, competing with others, etc.). Hope this helps.

• Australia
6 Feb 09
No it was probably nothing to do with your marriage unless you believe strongly in premonition. Most dreams don't have much meaning but in some that ive experienced i have to say that they have had some meaning. Usually I'll just ponder about it in the morning for a while but then i'll forget about it altogether. A weird dream I've had lately was when i found myself in an operation room and there were all these weird looking doctors crowding around me. It was pretty scary but it had no meaning as I have had no operations so far

• Canada
6 Feb 09
Hi bolinglol, Yes, dreams are easy to forget and some stay with you for a while. Your Hospital Dream--here's my thought about it: At the time you may have been concerned about catching something (a virus, something going around like the flu). The weird-looking doctors crowding around were possibly symbolic of living in crowded conditions like in a city or travelling in a subway where people are coughing down your neck. Possible?

• Singapore
6 Feb 09
well.. the weirdest dream i had is so many years ago when i was at the puberty age.. ok, you guess it right, its a wet dream... the problem is that this lady here has horns, tails, and is grey in skin color.... i was still so young at that time.. it was only until i was 18 that i realise this is a mythical creature that exist in the folklore that invade people dreams.. I can tell you that when i had that dream, i have no idea about this creature.. Conincidence? its still remain as a mystery till now..

• Canada
6 Feb 09
Hi allentcl, Looks like that dream stayed with you. When I look at it I see a young guy who was warned (maybe by parents) to avoid "women of low character". Possible?

• Philippines
6 Feb 09
I had a dream of infidelity. It was weird and bothered me for quite a while. Cheers!!!

• Canada
6 Feb 09
Hi underdogtoo, your dream sounds like a worry dream. Thanks for sharing with us.

• Philippines
6 Feb 09
The weirdest dream I can never forget until now happened many years ago. I dreamed that I was dreaming of a nightmare for 2x! Its weird but let me explain. It was actually a nightmare because I dreamed that I was lying in my bed and I woke up to go to the bathroom then I saw a monster who was about to attack me! Then I woke up so when I opened my eyes and sit for a while the monster appeared again from the door to attack me so i thought it was no longer in my dream but then again I woke up and I was so afraid and I thought I was still dreaming and the monster will come out again! But thank God I was really awake and all of it was just in my dream, my worst nightmare!

• Canada
6 Feb 09
Hi miyako, that is the weirdest so far. Do you dream about monsters often? It could mean that you are feeling a little vulnerable, that's all. Stand up to them and they fade away.

• Philippines
6 Feb 09
Yes, I do experience the same thing. I considered my worst nightmare when it is about KILLINGS... I mean, like when my family or one of our family members got killed and I am the next. most of the time, I dream like that. I do not know what it means but I am very curious why i dream those things...

• Canada
6 Feb 09
Hi haydeecorbilla, It looks like from your description that you have a recurring dream. You might be having this type of dream out of worry or distress caused by some unresolved problem that is on-going in your life right now.

• United States
5 Feb 09
I have weird dreams all the time but rarely nightmares. I had nightmares, real screamers, a lot when I lived in the southwest but since I've come home to the midwest I've had only 1 in 18 months! A couple nights ago I dreamed about my ex husband, he bought an old cadillac from some teens and took me and our mutual friends for a ride through a furniture store! I dream about him a lot, don't know why. I'm happy with my life and very glad to be out of the marriage but he won't stay out of my dreams for long. Dreams are very entertaining, though, aren't they? It's like going to the movies every night!

• Canada
6 Feb 09
You said it! I find dreams very entertaining. Here's my interpretation of your dream: Your ex-hubby still wants to be in control (in the driver's seat) and have you and your friends as his passengers. Possible? I have had similar dreams of being driven in a vehicle.