Ever watch soap operas?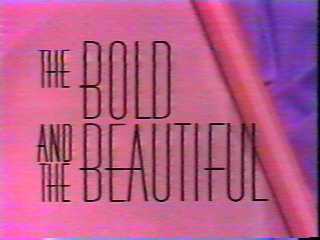 Latvia
February 6, 2009 8:37am CST
I am over to watch any kind of soap opera style movies. Many years ago it was very popular to watch Spanish, Italian etc. soap operas but it was then when nothing else was on TVs. These days I can't even watch them for a minute. I know many people who stays home during a day watch this kind of serials... They all seem the same, boring and acting is terrible!
2 responses

• United Arab Emirates
6 Feb 09
I watch them when I go to my home country for the summer, but just for fun. I don't sit around at home all day if I know that I can be doing something else - there, it's just a way of amusing myself when I'm bored. Like you mentioned, many of them have similar storylines, poor acting, and aren't of any value when compared to actual television shows that people watch. I just see them sometimes for the mild entertainment. xD There's a television channel in my country where they play a lot of those shows becuase people do watch them. All of them are either Spanish or Latin American. An fact that may be interesting is that a lot of people that I know that watch soap operas have actually picked up a lot of Spanish and can understand a surprising amount of words. o_o They're boring, but I guess they prove to be useful if you watch a lot of them, eh? xD

• United States
6 Feb 09
Hello Lindery! I used to watch soap opera movies too especially mexicans and korean. But like you, I was so tired watching it that it's almost the same. I guess I am only wasting my time watching it. So right now, instead of watching those shows, I would just face my computer though.