Is there a love one who passed away who you can't seem to get over???

Jamaica
August 25, 2006 6:13pm CST
Someone who you were very close to and cant seem to get over, let alone forget, who was it and what happened
4 responses

• United States
9 Jan 07
i think the real question is do you ever get over it? i lost both my parents back in 94 only 20 days apart. here we are now 2007 and it is still not any easier. i have better days and months each year but i will never get over not having my parents, and of course never ever forget.

• India
13 Sep 06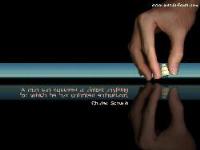 i think not,because love is an emotion which has to be come from inner mind.it just cant happen simply by habitats and situations,but sometimes situations can change anything,then love may happen,but as far as it is concerned i believe it wont happen simply

• United States
9 Sep 06
My heart goes out to all of you that have lost and miss your loved ones, There isn't a day goes by I don't think of my mom and dad. There isn't anything more paralizing to the heart than the loss of someone dear to you. They left me with many good memories, I was blessed to have them as parents. The pain of loss never goes away but it does get easier with time, I think talking about your loved one is one of the best ways to cope with the loss, I believe they are in Heaven and I hope to be with them when my time comes. May God Bless you all and give you hearts and minds peace.

• United States
1 Sep 06
I guess this question really doesnt pertain to me, but I can only imagine what it is going to be like. My mother has terminal lung cancer and in final stages, and i am her caregiver, and let me tell you that each and every morning that i get up and see her chest rising up and now, I am so truely blesses.