Drawing, working at home, dogs

February 8, 2009 3:55pm CST
Here I am after a year I am still on the same drawing of a dog I have been asked to do I have to work round kids and dogs and house hold running. I have to work in the living room as our house is small but I feel better to work there other rooms do not give me a good feeling to work if you know what I mean. It is fine when my husband is at work and the kids at school and playgroup but once they all start to come home it is hard to peace to work and they do not understan that it is my work if they would help around the house I could get more art done for sale. I have notied to get work done I have to not do house work but nobody helps out and I end up spending a the best part of a day pating the house back together. I would love tohave a small garden shed or so mthing like it to put my things then I would not have to clear my things a way so much and losing my train of thought. Any artists out there who have a special place to work??
7 responses

• Philippines
9 Feb 09
Hi, I'm not a professional artist. Although I somehow consider myself to be artsy. I like drawing and painting as well. But nowadays most of my artwork and designs are computerized graphics, so I can do it almost anywhere. i don't really need a big workspace. But what I do need is some kind of inspiration. :) I like colors, lines, and textures. Shapes also get me going. So it doensn't matter if I can't see a tree or the sunset, as long as I've got the internet I'm good to go! :)

•
11 Feb 09
Yes if I am just doing a wee sketch Its not a problem in the sumer moths I go outside and draw flowers and birds thats good but if I have a drawing to do for some one I have to set up a work space and say do not touch this please it for some one and I ned to be able t have a selection of colours for that drawing If i keep putting it away and getting it out agian I end up drawing it from different angles abd it looks all worng. You keep drawig and painting its a great way to relax and enjoy somthing for you

• United States
9 Feb 09
I totally understand. I am a graphic designer and work for a beauty supply co. I create there catalog, flyers and business cards and had to start working from home 2 days a week to get things done on the cataloge, but then the days I work from home. My husband calls and has me go on arrons for him. Or a friend of mind is always wanting me to do things for her. I just can't get it through there head. Even though I am at home, I am at work.... I no longer have kids at home, but my husband is sometimes worse then kids. He expects me to do my work and clean house and fix dinner all in the time he is at work and have everything ready and clean when he gets home from work. It drives me crazy. People don't understand, when you are creating it takes being left alone.. I have goin where I will do so much in the morning and then when my husband goes to bed, I start working again.

•
11 Feb 09
yeah i can see we share the same understanding my husband is a chef so he works long hours in the mornings home in afternoon and out agian from 4 till 11pm so i have everything do I cant just say could you cook the dinner tonight or get the kids ready for school or bed because he's not there. an hen he comes home he wants to rest and end up getting stuff for him as I try do work I would love to get back in to painting but that a dream at the moment .like you I end up doing work in the morning and late at night.

•
8 Feb 09
I know exactly how you feel. I am an artist and I love doing photo-realistic portraits of famous people. As I am sure you know drawing requires so much uninterupted concentration and when you have a family it can be very difficult to get the time to draw or the place to draw. I think we have to make sure our drawing time does not get pushed aside too often. I live in a very small appartment and there is not even enough space to keep my easel open all the time. I too wish I had a room that I could dedicate as my drawing room...what a lovely thought. I hope you get to finish the drawing of the dog soon. Happy drawing!

•
11 Feb 09
hanks Im nearly finished and this week is hard to do anything as my kids have a holiday off school for a week so they want to go a do things, swimming and the like. but i try to squeeze a little bit in every day.

• United States
9 Feb 09
Well, I can personally understand the frustration of not being able to do anything as right now we live in a One bedroom condo which we are buying so if I want to do anything Crafty I can only do a part of it, and then have to put it away for a while, and then come back to it later as well. So unless I was to find something and get a Big call for it, it means things I would like to do take longer to do as well. Maybe one of these days you can get your things done, or find an area you can set your stuff up in and leave it out as well. Or maybe find time to do your work you're wanting to do on your drawings, etc. explaining to your family you need some me time as well as having to keep up with the house as well.

• Philippines
9 Feb 09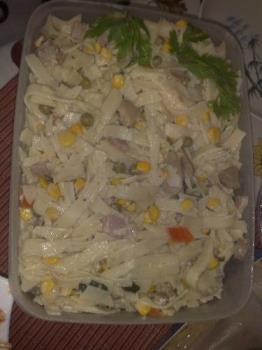 I am not an artist nor do I have artistic inclinations but I can fully understand what you mean. Just like you, I also can't work when my husband or my child is there. that's why, I prefer to work early in the mornings while they are still asleep and our mini library is my sanctuary. this is where I can do many things and my brain can think of many tasks.

•
11 Feb 09
When i can up early i like to that to in Summer is best it is very cold and dark in the mornings at moment so I like to stay n bed cosy and warm

• Canada
9 Feb 09
I can relate although I am not an artist. I am trying to write books and I have several underway...which probably sounds horrid but I get going on them and then I too get distracted. We live in a small house as well and I think if I had my own space I could get alot more done. I have 3 stories I am currantly working on but have not completed any of them. It is also because I prefer to write it on paper than to put it in a computer so that is also putting me behind. I babysit children while I stay at home so i do not get much done at all. You ave gotten me thinking though. We are planning on moving so I will try to find a place with an extra small room that I can make into an office of sorts. Happy mylotting.

•
11 Feb 09
Wow I had thought about baysiting for extra income thincking I would still be abl to draw at the same time but really its not going to happen kids need attention and are very noseyif you aredoing somthing and want to join in good luck with the books and the move hope you can get that extra space.

• United States
17 Feb 09
i work in my den, on my art desk. if ur place is small, why not work in ur bedroom?