Do U wait until spring to clean up your cluttered rooms?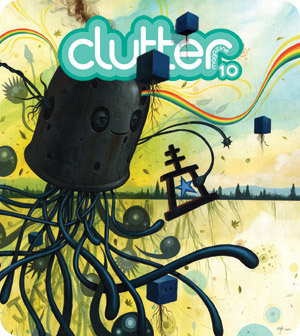 Canada
February 8, 2009 6:20pm CST
I keep putting off cleaning up, hauling out the vacuum and picking up newspapers that are littering the floor. Dang, they just pile up, hyou know what I mean? It's getting on top of me. Before I know it I'm buried in clutter. My other half is just as bad as me. He collects whatever comes through the mailbox and that includes junk mail too. He says, "Never know when I can use that ad." Then he flips it on the kitchen table and there it stays. I set my coffee cup on it and it becomes a coaster. The dust bunnies blow around the floor whenever the breeze blows in from opening the front door. It's just too cold, I thihnk to start spring clearing up yet. You can;'t even open the windows to freshen up the rooms cause it costs so much to heat them. Have you guys started your spring cleanup yet? Do you think I should?
7 responses

• United States
9 Feb 09
I try to completely clean one room every couple of weeks. That's vacuuming in the corners and stuff and cleaning under beds and furniture. That way it doesn't pile up on me! My table is much like yours with all the junk so I make one pile then go through it once a week.

• United States
9 Feb 09
i do it all year for the same reason. I live with packrat pigs! It is never ending.

• United States
28 Feb 09
I try to keep the house clean all year 'round, but cleaning lags in the winter...so spring's a major time for cleaning for me because of that.

• United States
9 Feb 09
I would lose my mind doing that. I have to clean as I go. If I see things laying around not picked up. That means there unwanted and hit the trash. I have to de clutter daily or I lose it hard.


• United States
9 Feb 09
I just finished mine. I don't do it during Spring here, but the week of Chinese New Year, it is when every family does, so I take part as well.

• United States
9 Feb 09
I got my carpets shampooed two weeks ago....and cleaned out my desk drawers on Sat. morning....I still have tons to do and the hankering to start doing a little painting is edging in! LOL...you do whatever makes you happy. If you want to spring clean that's totally up to you!