Is it ok to buy a BLUE blanket for a baby GIRL?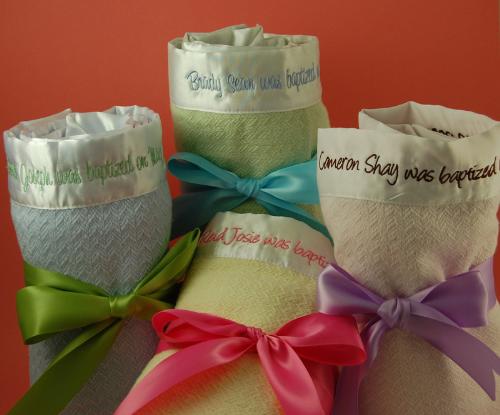 United States
February 9, 2009 9:31am CST
This is a common discussion here at the blankie biz http://www.fillintheblankie.com Only because we get those occasional orders that are clearly for a boy but are a blue blanket with pink writing or vice verse. That's when we think to ourselves if we should call them and ask if that was the intended selection. Yet, no one wants to tell someone that it is odd to send out reverse colors depending on gender. #1 Why should pink be for girls and blue for boys? #2 If you were having a little boy would you mind a pink blanket?
2 responses

• United States
9 Feb 09
I would not use a pink blanket for a boy, but I would use a light blue blanket for a girl. I wouldn't want any pink on my boys blanket. A blue blanket trimmed with pink is more girly.

• United States
9 Feb 09
Thanks for your response! I am trying to understand why it is more acceptable to give a girl a blue blanket but not a boy a pink blanket. If you were to see a baby playing with pots and pans are they destined to become cooks?

• United States
9 Feb 09
When people think of pink, the think girl. I guess it depends on the color of blue if it can go boy or girl. As for playing, I think it is fine for boys and girls to play with dolls and trucks or whatever they want. It is all a part of learning.

• United States
11 Feb 09
I don't mind the blue blanket for a girl, but I'd don't think its right to send a boy a pink blanket. Thats alittle off.