your favourite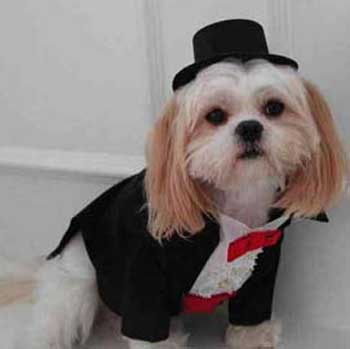 India
February 10, 2009 7:55am CST
i love dogs... which is your favourite dog...i like pomeranien, labradors, and pubs..this doesnt mean that i dont like others...these are the ones that i like the most... tell me your fav and also tell his/her name
5 responses

• Philippines
12 Feb 09
I like German Shepherds because of their human-like intelligence. Rottweilers too because they are so sweet and affectionate. In small breeds I like the pekingese because they have a good mothering instinct to their puppies and are really adorable. I also like our Philippine native dog because they are so playful, and knows how to guard the house well.


• United States
10 Feb 09
my dogs name is cooper, he is a mut. But we know he is part black lab and husky and were not sure about the rest of him. I love him very much, hes a good dog. I also like golden retrievers and labradors as well.

• United States
10 Feb 09
We have a jack russell terrier (his name is Spanky) in our home (SO stubborn!) and a german shepard/black lab mix (his name is Gabriel). He's just adorable! He's only 15 weeks old, is very rambunctious and silly. But we love them both! I love Pomeranian's, too! They're just adorable! And pugs are great family dogs. :-)

• Philippines
10 Feb 09
I only like philippine native dog, they are good domestic pets and not harmful and so strong like other breed. Her name is kulit and we love her very much, we treat her like a member of the family. Her color is black, with matching white dots. He is behave unlike other dogs.