The Y.M.C.A.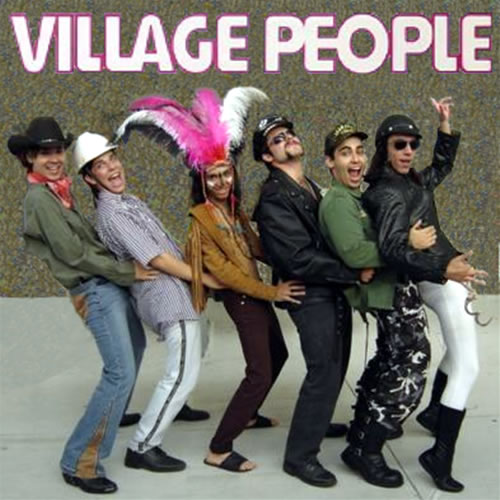 Netherlands
February 11, 2009 10:22pm CST
Does anyone out there remember The Village People and that song Y.M.C.A. from the 1970's? If you do, then do you remember that hilarious dance that people use to do to that song where they keep to the beat by moving sideways and then with their arms stretched high make the symbols of Y then M then C then A as the lyrics are saying those letters? I tell you, even in those days you had to be pretty fast to get those letters in so quickly as they were sang and if you missed a beat and messed up on the letter or was too slow you looked really stupid...who am I fooling? Everyone looked really stupid doing that dance even if you caught everything exactly on the beat! I just happened to see a commercial with that song and it brought up a lot of fond memories of that song. Is there a song with a special dance done to it that you remember? Or if not, is there any specific song or dance that when you hear it or see it brings up fond memories? If so, then please share with me, I'd love to hear from you!;)
4 responses

• United States
2 Sep 09
A friend of mine teaches theater at a nearby university and when she directed Shakespearre's Twelfth Night she used the YMCA letter spelling arm gestures in the play (different letters) and everyone just lost it! I still can't believe she did that!

• Netherlands
22 Sep 09

Oh I would have loved to see that, I am sure it was hilarious!! Thanks a lot for responding Canellita!!


• Omagh, Northern Ireland
21 Aug 09
The YMCA song still gets played in clubs and by Wedding DJ's here even now-it's like it never went away! It's made a cultural impact,being parodied in various movies,like Wayne's World 2.....The UK TV Chef,Jamie Oliver,has recently returned from a trip to the USA,where He's filmed a new Series..the Promo for the Series shows him coming through the Airport Dressed up as ALL of the Village People Dancers,and at the end you see the entire troupe walking out the door in a line

Some songs came ready to go with a Dance already attached and made their mark that way-eg,The Rocky Horror Show's "Timewarp"..I was invited to a Wedding in New York in the mid 90's and at the party afterwards heard "The Macarena" and saw that Dance there for the first time before it crossed the Atlantic..The Gap Band's "Oops Upside Your Head" and it's "Rock the Boat" Dance still features at parties too..A Catchy song with a Fun Dance will always get a crowd into a good playful mood!

• Netherlands
22 Aug 09
Yes you are right ShepherdSpy, I also still hear Y.M.C.A. and the ones that you have mentioned in clubs and at parties and you are right, a catchy little song with a fun dance will Always get the crowd in a good and playful mood and for that reason I don't think these songs will ever really go away...Someone will always remember to throw one or two of them in the mix! Thanks so much for the memories and your response!



• Netherlands
12 Feb 09
Hi Minx! Oh I remember all of the ones you mentioned and more...remember the "swim" and "jerk" then there was the "monkey jerk"? Oh seems like I could go on forever reminiscing old dances and now days we look back on some of them fondly but as being somewhat corny none the less! But the fact of the matter still remains that they were "cool" in their day and anyone doing them was far from being a Geek! Thanks a lot for responding! ;)

• United States
12 Feb 09
You can still hear that song at several sporting events. People will still dance to it. My father was a YMCA director. I just remember him complaining about that song. Since the Village People were gay, many people thought that the YMCA was a place where gay people went to hang out. So the song gave the YMCA a lot of publicity, but it wasn't the most positive of publicity. The YMCA is far from a gay haven being a Christian organization. That song always brings up memories though.

• Netherlands
12 Feb 09
Hi belhaven! You're right the song is still played a lot, seems like one of those that are going to go on for years and years no matter how old it is! I know the YMCA got some bad publicity about it but fortunately most people were not so closed minded as to think it was actually the Real YMCA and what the Real YMCA stood for but I can imagine your father being none too pleased regardless! Thanks for your response! ;)