Read this before you cook garlic next time.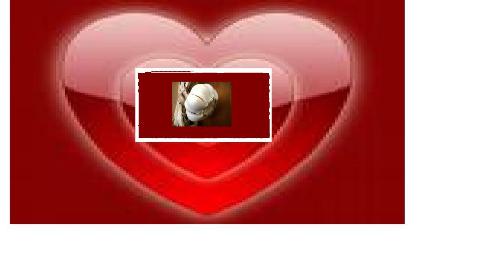 India
February 12, 2009 10:52am CST
Garlic is known for its health values for ages. Garlic is used as anti-bacterial,anti-fungal,anti-viral,and anti-oxidant. Garlic helps in lowering total cholesterol,bad cholesterol(LDL)and triglycerides.By thinning blood,it helps in lowering high BP.Its anti oxidant properties fight cancer.It fights against cold by improving our immune system.It acts against blood clotting. Garlic has a sulphur bearing compound,allicin,which gives the medicinal properties to it. Allicin does not occur until the garlic is finely chopped or crushed.Allicin starts to degrade immediately after it is produced.Cooking speeds up this degradation and eliminates the medicinal benefits. So for better medicinal benefit,crush a little garlic and combine with the cooked food shortly before serving. How mush glove is safe for you?About one fresh raw clove is enough for a day.Excess use of raw glove can cause you irritation and even damage the digestive tract. Garlic may have some benefits for heart health as well as some medicinal properties but it should be taken responsibly.If you not a normal person,consult your doctor before taking any garlic supplements. Happy mylotting
7 responses

• India
12 Feb 09
Hello,Muru! Garlic has many medicinal value.It contains the antioxidant allicin ,which blocks toxins produced by viruses and bacteria.It can lower the cholesterol and may reduce the the risk of heart disease by lowering blood pressure.It also reduces the risk of cancer and improves the circulation in the legs.So it is better to take a clove of garlic daily in empty stomach.thanx.

• Philippines
26 Feb 09
really? it is best to be taking a clove of garlic each day on an empty stomach? surely, i will try this. i have been having problems about having high blood pressure. it should be due to my menopausal stage because, i have never had this problem before at all. i could not believe it when the dentist told me that she cannot extract my tooth due to a high blood pressure. if doing this will be truly an effective step to lower my blood pressure, then at last, this tooth can now be extracted and i can be relieved of the troubles that it has been causing me. yes, i am among those who are now staying away from synthetic medicines for as long as i can help it.

• Jamaica
12 Feb 09
Hi muru, I have known about the benefits of garlic for years. I actually make garlic tea by boiling a few cloves gently in water and then straining the water. I add a sweetener and drink it to lower my blood pressure. It really works. Another thing that can be done is to cut a clove in two and then put a piece in bread and swallow it like a tablet. The info is great and I am sure that many people do not know the benefits of garlic. Blessings


• United States
12 Feb 09
I was wondering the same thing. I put garlic powder, garlic salt, and minced garlic in almost everything I cook. It may not be exactly the same, but garlic powder and other type spices do come from actual garlic, it's just a dried version, and much much smaller portion. I bet it would have about the save effects if eaten regularly.

• Philippines
26 Feb 09
my household loves to use garlic whenever we do some cooking of various types of viands. always, a good amount of garlic is being used whenever we cook various foods whether they be meat or, vegetables or, a mix of meat and vegetables or, fish for that matter. as for taking garlic raw, i have never tried this yet. since you have suggested it here, maybe it is the right time that i use this trick regarding adding some raw garlic to the food upon serving. many thanks for sharing this information. this is really something which is so new to me and my household.

• India
22 Feb 09
Thanks a lot for this informative post. I use garlic in most of my cooking. Now I will try what you have suggested. I used to chop them finely and put it in the pan first and cook till the raw smell goes. Now, I will crush some and add it to my dishes just before serving. Great idea!

• United States
12 Feb 09
i use garlic powder alot in cooking. wonder if that helps?

• United States
12 Feb 09
I am a big fan of garlic, I like to cook food with garlic a lot.