What has been your happiest memory so far?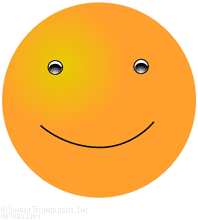 Australia
February 14, 2009 5:41am CST
I love life with all its ups and its downs but there are days when I need to remind myself of the joys of living especially when I am having a bad day. I use my special happy memories to recall when I feel sad and it helps to remind me that regardless what it is I am going through at the moment the rain will stop and the sun will shine again real soon. The first happy memory that comes to mind is the birth of my daughter. What about you,what is your happiest memory?

7 responses

• Italy
15 Feb 09
My happiest memories all revolve around my son too. They start with his birth, then his first months,his first day at school and then, when he was 13, the first time he played drums on stage. I can still feel the emotions I felt that day too. Then of course the day he got married but that is more recent. There are just toomany and most involve him. Guess that's how it should be really


• Australia
16 Feb 09
I am so glad that you too have many happy memories. Our children would have to be our greatest joy! We're so lucky!


• Italy
16 Feb 09
We really are! Of course there are the 'off' days but all the rest outweigh those by far! Happy Lotting!

• Anantapur, India
24 Apr 09
when i passed my examination so at the time i was studying X class so i really wonder because i had not written anything but i have enough marks to get enter in to the college. That day i remember always because my family members,friends everyone give me and support me lot.

• Australia
24 Apr 09
That's a fantastic memory Dasari. You can always look back on that with great pride. Good on you and thanks for sharing!


• India
16 Feb 09
Hi Paula, I had many happiest things in my life and can't say any special one. My nature is, will feel happiness with little things. Yes of course like you birth my sons (both) were also given much happy moments. But I felt more happiness by watching their growth and activities. Now my younger son is learning to talk and it is really wonderful to spend time with him. In Mylot now I am happy with my blue star with 10 as it turned into the last day only. I would like to add that sad a things also happening, but life is mixed with both so I learned to adjust with both.

• Australia
16 Feb 09
It is important to appreciate the little things. You are fortunate to have a happy disposition and I guess that life is full of ups and downs and if we never experienced sadness we would not appreciate feeling happy. Thanks for the response!

• Philippines
14 Feb 09
I dont know if I can really choose one from the many moments that i've had. but off the top of my head, I'll choose the day I sad yes to my fiance after he proposed. it was simple, no frills yet so meaningful. it was the most perfect day ever.

• Australia
15 Feb 09
I bet it was a fantastic day! It's nice to hear that you have many happy memories. Thanks for responding!


• India
14 Feb 09
The happiest moment was the day birth of my son.He was the sweetest thing I had ever seen.I remember my mom was with me and she took him to her bed in the hospital after he was born at 1 pm.But I got up at night and bought him back next to me as I just wanted to keep seeing him.

• Australia
14 Feb 09
I can sure relate to that memory. The happiest day of my life ever was the birth of my daughter; I could not believe how lucky I was! Thanks for the response!


• United Kingdom
14 Feb 09
One of my happiest memories was traveling around the world when I was 20 years olds. I saw the white sails of the opera house and the gray harbor bridge. I liked seeing the animals like kangaroos and koalas. I found my first experience of snorkeling on the Great Barrier Reef delightful. I saw colorful coral and friendly fish. It is an excellent idea to think when sad or bored of happy events that happened in the past.

• Australia
14 Feb 09
Sounds fantastic, great journey to take again in your memories! Thanks for responding!


• India
14 Feb 09
hi Paula When i got into Veterinary ... after a long ,hard struggle.. that was the most memorable event,,, also anchoring for fests .. thats the best thing ... Cheers Vishwas

• Australia
14 Feb 09
A veterinarian. Now there's a profession I wish I had studied for! I have heard it's hard work. I bet you were proud of yourself; what great achievements! Thanks for the response!