I,m making my first blog!!!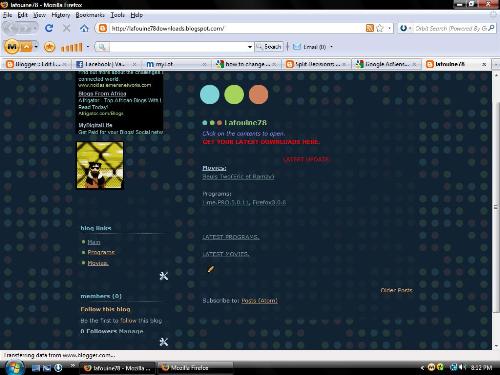 Mauritius
February 15, 2009 10:15pm CST
I'm making my first blog and actually it's really tough. Only the basics took me a day. I actually don't think i made a good blog and the main thing is that I'm not even web designer. So if anybody could check it out and tell how to improve it, then you're all welcome. If anyone visit my blog please follow my blog, i would be really pleased to see i got some followers in my blog. Here is my blog link: http://lafouine78downloads.blogspot.com I'm waiting for your advices and thanks for everyone who checks my blog.
3 responses

• Philippines
16 Feb 09
you should change your blog template.. there are a lot of blogger templates on the internet just try to look for them. add gadgets to your site, that could be seen in the layout edit section to fill up your empty spaces and makes it more interesting. try to go out in other blogger's blog and post comments to their blogs so that they can acquire your site and there will be a big chance that they might include your blog to their blog roller. same thing you need to do.. add other blogs at your blog roller. Goodluck!