What kind of Vehicle do You Have?

United States
November 9, 2006 8:04pm CST
What kind of vehicle do you have and how many miles to a gallon does it give you? Are you satisfied with the mileage it gets you?
8 responses

• Canada
29 Jul 07
Hi, I have used many different fuel additives over the last 15 years and finally found one that works consistently. It has been proven to increase mileage by 13% - 16% in gas or diesel engines while increasing engine power. We have experienced anywhere from 15% - 33% increase in our family so far. It depends on the vehicle and type of driving. It also reduces emissions by up to 44%. If you would like more information, send me an email with "fuel additive" in the subject line to drventures
@yahoo
.ca Thanks Dennis


• United States
10 Nov 06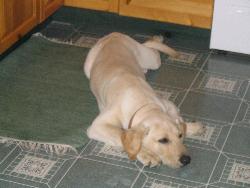 I have a Jeep Grand Cherokee, Charcol gray. Mileage is average. It is a smoothe ride and great in Minnesota winters.

• United States
10 Nov 06
I have a 1991 Nissan Maxima, and it still runs really well!

• Australia
10 Nov 06
HOLDEN UTE V8 AND YES IM HAPPY WITH THE Ks PER KILOMETER