I want to give you all $1,000!!!!!!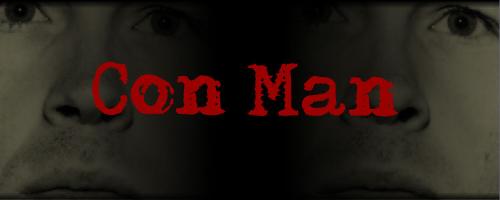 9 responses

• India
28 Feb 09
I have heard and read a lot about people being scammed on the internet but I have not met or know any one who has been scammed. All my friends and acquaintances are smart enough to be not scammed.


•
18 Feb 09
My partners cousin nearly got scammed. She was over from Australia to work as a nanny and applied for a job on the internet for a nanny. The couple said they were coming over from India and they were in contact through emails. They asked for her bank details so they could start paying her so she gave them her bank details. Then they asked her to pay for some furniture for their new house, she said no and went to the new house to check it out and the owners said ten people have been round about the same thing. Lucky enough she didn't have any money scammed off her but unfortunately they wasted her time and she decided to go back to Australia.

• Romania
18 Feb 09
well, i received a lot of e-mails from nigerian people. They think that one of a lot of guys will be stupid and they will make him give them money. This i think that it`s calling like fishing, meaning that they go fishing, and the catch some people that belive thir lies. To give you an advice: don`t use the same password as you have on a free website or something like this. Don`t open any e-mail from other e-mail adress that you don`t know. Even if you just open that message, they will know your password.

• Brazil
18 Feb 09
I just posted a discussion yesterday talking about how I got this e-mail from senegal pretending to be a woman that needed help to transfer $45,000,000.00 to my account, so I could keep some of it and transfer the rest of it to her. I knew it was a scam, but people told me it's a famous scam called the nigerian scam or 419.

• France
18 Feb 09
I haven't fallen for anything like this and find it hard to believe that others do, but they obviously do otherwise, we wouldn't keep seeing the same scams over and over again. I think that for some reason, people think that whatever they do on the internet has no bearing on the real world, so are a lot less careful, whereas if you were out shopping and someone asked you for all your personal details, banking details etc etc then people are more careful.

• United States
18 Feb 09
Their are probably people that will fall for that, thinking that you can get something for nothing opens up a whole lot of scammars out their to get your money from you. i don't know anyone personally that has been scammed, but i have seen plenty on the news, and read about on the internet. It is a shame that their are people like that out their.

• Canada
18 Feb 09
Some people are just naturally gullible. I never give any type of personal information over the internet or even the phone. I had a call a few months back where they wanted to sell me some fraud protection, but wanted my credit card info. I said ha, ha, very funny. No information given and I explained why. My mother once replied to an email with her mastercard information. When I asked her what she was doing and why, she realized her mistake and immediately called and cancelled her card. Think and don't get ripped off people!


• Philippines
28 Feb 09
I will not buy that one. Hahahaha! Am not that dumb. I believe that God can do miracles and provide me when am financially in need, but I do not think and believe a stranger could just give a ONE THOUSAND DOLLARS to all without any sweat. Not even the richest man in the world would dare to do something like that. Even how generous a man is, he could not barely just give away his money. In short, it is very SUSPICIOUS.