Please, just let it go!!!!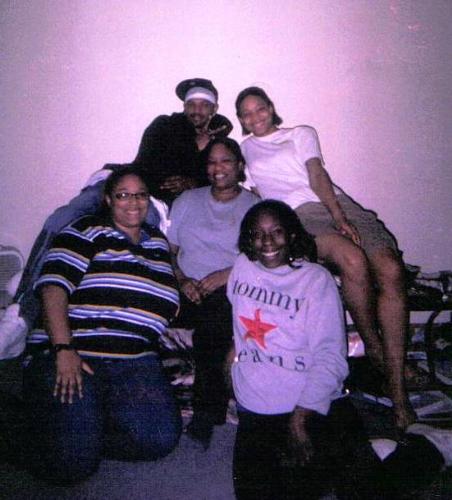 United States
February 18, 2009 6:42pm CST
Have you ever had a family member that you crossed that one time, and now they will never let it go? I'm having a problem with one of those type family members, my sister of all people. Growing up I thought that we would always be close, but because of one mistake that was made, well, let me fill you in. My sister and her husband lived with me for a few months, as a matter of fact, a few months before I gave up my apartment, and moved in with my grandmother where I am now. Anywayz, I was a wreck at the time, going through a painful breakup with my children's father, however, this doesn't excuse what I did. When everything came out with my children's father, that he was running off to marry someone else, the way it was told to me, my sister knew a little more than she was letting on. To this day I do not know if that is true or not, but my reaction was to put her and my husband out, and sulk in the apartment with just the kids and me. This is my sister up under me, and I just knew that she wouldn't keep something like this from me. We were too close. When I believed that she was holding something from me, it was like my whole world went upside down. Him I couldn't trust, but I should be able to trust you. This is my thought process when I did it. However, a few days later I came to my senses, and apologized for the wrong I had done. I love my sister to death and always had, I just felt betrayed and I was wrong. She didn't speak to me for quite some time, but we came back together, or so I thought. This was three years ago. Today I am trying my best to move out of my grandmother's house. I went to spend the weekend with my sister, and she told me of the problems she was having financially, and that she wanted to take in a room mate. She suggested since I was trying to move out, that it would help people all the way around if me and the kids would move in there. It would be beneficial for all parties. My rent would help her financially, I would be closer to a lot of things in town so I could go to school and get a job on the bus route. There is a daycare around the corner for the kids, this is a pretty good idea all the way around, so I go for it. I hadn't told my grandmother yet, but I am still planning things out on how to move. Money I will need, moving truck, so on and so forth. I ask her how things are coming on her end, and she comes at me with this again. I have apologized to no end about what I have done. Many times I have come over to her house, and paid for everything to have parties. I will admit its few and far in between, because I don't have the money nor the baby sitting all the time, but I do. I have done everything I know how to do to get her to forgive me, and she still holds it over my head. What's sad about it is that I fear who she will get as a roommate, and if she doesn't get one at all, what will become of her lifestyle? She has a stable job, and her husband is looking, but that and current issues are really making it a struggle for the both of them. So MyLot, now that I am finished ranting, do you have a relative like this? How do you get them to trust you again? How do you deal with them in the meantime?
1 response

• United States
19 Feb 09
That's tough. No one can hurt you like the ones you love. I think you need to sit and have a true heart to heart with your sister and tell her exactly how you feel, and ask her straight out if she'll forgive you or not. If she says yes, she has to know she can't hold it over your head. That's not forgiveness. If she's not ready to forgive you, there really isn't much you can do. But moving in before there really is forgiveness is going to be a very stressful living situation for both of you and your families, I think. Good luck in what you decide to do!

• United States
19 Feb 09
I've had this heart to heart many times since the incident happened. I've told her many times how I felt betrayed and that is why I did it, and she has told me many times that she wasn't holding anything from me. We've said our I'm sorry's, but every time this comes up it feels like I was the only one that was sincere. I keep thinking to myself, how does she think this is helping? Hurting me back by saying that she doesn't trust me is supposed to make things better? Thank you corty for your response, but when this was discussed, I thought that all was forgiven. I think that I will just leave her alone altogether until she forgives me, because I can't do anything else.

• United States
19 Feb 09
I hope eventually you can reconcile and be sisters again, but until then I hope you can find peace