whose to blame??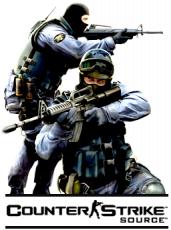 South Korea
February 19, 2009 10:21am CST
yesterday, i was very upset cuz of our telephone bills was so high compare last month.the summary of the bills came out that someone used our telephone line to pay the weapons they used for online games..we check the name who used it.. and it was my brother in laws national id,but the telephone bills was ours..of course my brother inlaw never play that kind of games..so we suspect that my brother in-law 2 son..when we ask them they denied it. and they told us that our son did it..but my son doesnt know the national id of my brother in law..we our now confused who did it..i need to solve this problem cuz i was scared the next..whome do you think we should blame? your opinion plz.
3 responses

• Guangzhou, China
20 Feb 09
I am sorry to hear that. It is difficult to know who is the one really used the phone to buy the game weapons. It sounds like that everybody you mentioned is suspected. I think at first you should find out that none of them really did it. Sometimes people deny what they did because they are afraid of the blames. After that, complain about it to your phone company and I think they will find our who did it or gives a solution for you to solve this problem. Good luck! I love China




• South Korea
20 Feb 09
hi youless..we are now sure that my husband nephew did it..but they never apologised for it..so i told my husband not to invite again to stay in our house..thanks for responding.. have a nice day

• United States
19 Feb 09
H[i]i marketing, I wish it will not happen again and I am not sure who did it but great chance that it's your brother in law's sons. They may not be telling the truth. I am just wondering why it was their ID then the bills reflected in your account? Can you ask the office about it and tell them about this issue! I hope also your brother in law will monitor his kids about this![/i]

• South Korea
20 Feb 09
hello my friend,we already ask the cmpany of this issue..hope it works ..thanks have a nice day

• United States
19 Feb 09
THat sucks. I hope you figure it out. I would blame your brother in law though. If its his id then it should be his responsibility to keep it confidential. My dad had his phone line hacked once and raised his phone bill real high. They never found out who did it but apparantly the guy did it to use the internet for expensive sites.

• South Korea
20 Feb 09
yes..its my brother in-laws son who did it..and we already ask the telephne company that we dont allow this kind of bills..anyway thanks for sharing..have a nice day