Young & Restless? WHAT HAPPENED TO THE DNA OF MRS. CHANCELLER?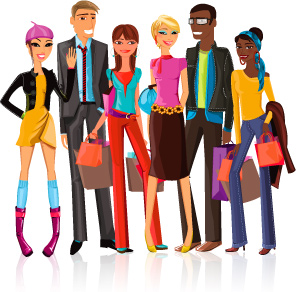 Canada
February 19, 2009 11:38am CST
Wonder what is the real story behind the dna test. If she is alive everybodies lives are going to be in a mess! lolllllll. Would it also mean that maybe Jill isn't her child as one suggested but then that is ridiculous as she bore the child..or did she? Maybe she is marge's baby..now that is an idea!!
4 responses

• United States
20 Feb 09
With soaps there are always so many possibilities. Jill may not be Katherine's child after all(remember Katherine gave the baby away soon after it was born and did not raise her); I can't remember if there was ever a DNA test to prove it in the past or if they just went by Jill's adopted mother's word. Maybe Jill is a chimera like was on a CSI episode once where there are two sets of DNA in one person and how the tests comes out may depend not only on how(mouth swab or blood) the sample is taken but from what part of the body; remember the first test for Cane was negative but the second was a match. Then there is the old often used switch like Gloria used to hide she was the person who tainted the cream back when the DA, her future husband, was getting the samples; Kevin helped that time. Maybe Gloria finally wore Kevin down and he managed a switch this time or Michael did.

• Canada
22 Feb 09
for kane it just said..a possiblilty..it was not a complet match but wasn't ruled out he was.

• United States
19 Feb 09
hello dancingredfeather i think that somebody did the switcharoo on Mrs. Chancler's dna test. hum, i never thought of the idea about Jill really not being her daughter. wouldn't that be something? lol and i think that it is really Mrs. Chancler that is alive instead of Marge, because of what happened the other day when Clint came out of the bathroom there wherever that those three are staying and Mrs. Chancler had remembered him from years ago. and also i think that Jill might have been lying about the dna test results back, when she went into the coffee shop the other day, when Amber, Daniel, Kevin and Janna were there, Jill didn't have anything with her, she was just running her mouth about Mrs. Chancler not being who that she really is. you know? did you notice that? nobody has seen the dna test results yet but Jill and i think that maybe Ester will find the results and then the truth is going to come out. take care and have a beautiful afternoon.

• Canada
20 Feb 09
I love to watch the program too..lol..yep..I noticed that she didn't show the dna test and also no one asked. It is very strange that Jill would do that as she surely would want her mother back or then would she? Yes, I believe she is as mrs.chanceller and right now am hooked up on sharon and billy of all people. Shows what one can do when very upset and unhappy. Poor sharon so in love with nick..I would go back to her in a flash..I think nick is wanting to go back to her..


• Canada
22 Feb 09
It sure is going to be keeping me home to watch all this week hehehe..it is getting more and more interesting..yep I wouldn't be surprised if Jill was marge's daughter..my other is Bold and Beautiful that is a hang cliffer too this week.

• United States
22 Feb 09
Well, I am going to have to be careful about reading your Y&R posts, especially on the weekend since I am in the US and they are full of spoilers. I started reading one a few minutes ago and saw it contained a lot of apoilers about the U.S. Monday show and I stopped reading but not before getting more information about Monday than I wanted.

• Canada
22 Feb 09
i just love that soap and also bold and beautiful..