My computer busted!!!!

United States
November 9, 2006 9:48pm CST
Friends, did you miss me? I sure hope you do. I had my worst nightmare. My computer busted and had to reinstall everything. This happened last Friday during a thunder storm. So, how are you'll. Any way, I am back and I'll be on your nerves starting from now!!! (LOL)
6 responses

• India
12 Nov 06
Dear friend sorry for the delay am so busy with my assignments hence there is a delay to replaying so sorry to hear message. are U applayed 4 insurence or not i think u will get up 60 to 75% amount of lose. do U have the insurence latters? keep it safely and do U have the insurence and perchased bill 4 new PC pls keep in safe OK? It will bw hwlpful 4 future.

• India
17 Mar 07
Thanks for selected my comment as best my dear friend.

• Australia
10 Nov 06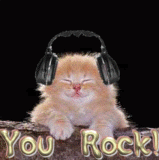 I kept looking for your topics but thought you may have been busy responding,I did miss you,so nice to have you back

• United States
13 Nov 06
Definitely missed ya. Do you have a mac or PC? Pc's have the habit of breaking down like that and making you have to reformat and re-install everything. Since we've gone to a Mac, we've been in heaven. It works excellently with no reboots, reloading software, no viruses. There is no going back for us.

• Australia
10 Nov 06
Imissed you and thought that you might be busy doing other things, i.e. if here then responding to other discussions or else just busy at home. Sorry to hear about your computer and reinstalling everything is not much fun either, as I know from past experience. Anyway, glad to have you back with us once again Sheri and look forward to seeing your discussions. :)