Today we are leaving for two weeks holiday trip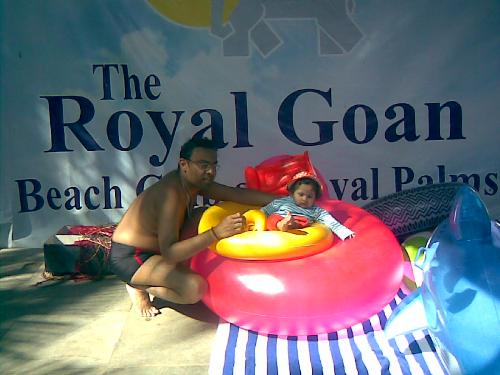 India
February 20, 2009 11:32pm CST
Today we are leaving for Goa on a two week holiday trip. We are a party of four adults and two kids - me, my husband, my brother-in-law and his wife; and my two daughters. We are taking a flight to Goa and after two weeks will return by train. We have reserved our accommodation in two resorts and stay for one week in each resort. This is our second trip to Goa. It is a beautiful place. We like it very much as the place where we live is very far from sea. After I return from this trip, I will tell you about our experiences. Till then good buy. Wish us a happy holiday trip.
4 responses

• United Kingdom
22 Feb 09
I wish you and your family a very happy and enjoyable trip to Goa. You should enjoy spending some time on the beautiful palm fringed beaches. It is a great idea to fly there, spent a fortnight there and then return by train. I find traveling by plane fast and traveling by train is my favorite way to travel because it is so relaxing. When living a long way from the sea I think it is excellent to have a trip to the ocean for two weeks. I look forward to hearing all about your family's trip when you return home.

• India
21 Feb 09
I wish you a good trip. We will be going next week to in Goa with my wife. I am from Goa and it is really a nice place and with many tourists attractions and of course foreigners. It is good that you have accommodations to hotels and you will enjoy the beaches there, the sea foods and fruits as well. The city of Panjim is with casinos, but i myself don't go there as we don't gamble. Try also to experience boating in Panjim at night, although kinda expensive.

• Canada
21 Feb 09
I have heard a lot about Goa. Haven't been there yet. I hope to make it some day. Any way, have a nice trip. Enjoy all the beaches there. See you soon !