Huge arts festival! Anyone ever been?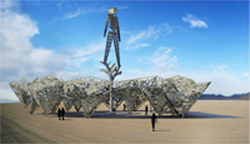 United States
February 20, 2009 11:46pm CST
This summer i am going to be attending a huge arts festival called Burning Man. I dont know how many people know of this but it is a large festival in the middle of a desert in Nevada. Its a gathering of very open minded people who, for one week, build a community void of currency. The festival goers stay in theme camps that usually are saturated with art of all kinds. At the end of the one week they burn a large statue of a human, this is probably the most recognizable feature of Burning Man. Has anyone ever been to this? What was your experience like? Has anyone ever been to something similar, share your expreience please!
No responses