my cats are laughing ...and me too..was tooo funny..!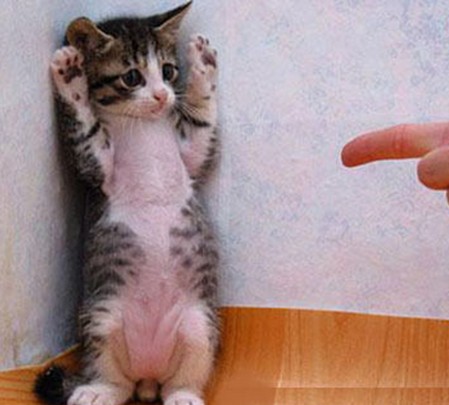 Canada
February 21, 2009 11:13pm CST
While I was on the phone, my cats were having a whale of a time. They always do that when am on the phone..just like kids..they want attention..I heard some crackling noise but was busy talking away on the phone..too bad we not paid to do that too hahaha..but with my video phone pluged on my pc..I paid no long distance in canada, usa and porto rico. They were having so much fun..I swear I could hear them laughing as I could hear that noise..so once I finished on the phone I went to see what the fun was. Hahahah tooo funny, I had left the cupboard door open and on the bottom shelf..there was my macaroni bags..and they had ripped it open and were playing hockey with the marcaroni and having a ball!I couldn't help but laugh my head off! Was too funny and to see how they reacted when I came in the kitchn was exactly as my kids when they did something they knew they shouldn't. so I just swept it up and threw it away and then did what I should have done in the first place..I usually put the macaroni in the jars I recycle..so that is what I did. . I'm still laughing..it was tooo funny.. Anyone have cats that do funny stuff?
1 response

• Ireland
22 Feb 09

Macaroni hockey thats so funny. One of my cats, Wilde likes to play with the toilet paper. I don't think he has realised he is a cat and not still a kitten. If we forget to shut the bathroom door, he is sure to mummify himself in it.it can be annoying sometimes but it is always funny.

• Canada
22 Feb 09
My mother and her cats! lol..I like cats but darn so much hair..so I won't have one..besides we have a parrot and it probably would eat the cat..hahha.