getting fit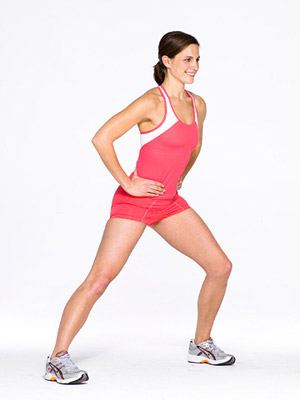 South Korea
February 22, 2009 12:15am CST
i wanted to get fit..but these days its too cold for me to go outside to do some outdoor exercise, so i try to do some stretching infront of my computer as well as if im watching tv. i live in the 4th floor so i take a staircase when i go up and down just to make my daily exercise..i also do some aerobics and yoga..how about you guys how do you make yourself fit..plz.share
3 responses

• United States
23 Feb 09
[i]Hi marketing, I also exercise at home, when I will watch series or wowowee, that is the time I will also stretch my body and do some exercise or I will dance with them! hahahha! I wish I can also walk or jog outside but it is still cold![/i]




• South Korea
25 Feb 09
well its good that you can dance with them too..dancing is good too..have a nice day

• Malaysia
22 Feb 09
Hi marketing, nice to know that you still keep on doing indoor exercise daily during freezing cold days, to keep yourself fit and healthy. Yeah to have different forms of exercise won't make you to feel bored anyway. The one I love most among your way of exercises is aerobics, for I like the lively and fast tempo music that could make me to feel vigorous

I do some simple taijiquan, a kind of traditional Chinese shadow boxing in the morning. And I go for jogging at the nearby neighborhood for at least half an hour in the evening. I hope this would keep me fit and healthy all the time. I had gained a couple of lbs after the Chinese new year for I took excessive delicious cookies and desserts during those festive days. So I have to jog for another ten minutes daily to see whether it could restore to the previous weight. Happy

posting and have a nice day.

• South Korea
22 Feb 09
thats was great my friend,me too i gain more weight during the chinese newyear but thanks that i discover one diet pills recommended by a friend..hope i could loose more this year..thanks for sharing have a nice day

• United States
22 Feb 09
Well, I play DDR, I like the work out modes, And that helped me get started, I would recommend it. I try some yoga (not the mental aspect, just the physical aspect) I count try to keep count of my calories (THIS IS THE MOST IMPORTANT PART.) I take walks. O.o I also occasionally use the shapefit.com website, I like it, has a BIG database of exercises and its free, so it fits my budget, its a little annoying when you make a workout routine though, because I relied on the pictures when I made mine, and they only tell you the names of them in your list... so you have to memorize them to be able to follow your own routines... anyway... Yeah, the calorie counting is the most important part to me, its hard, but so far worth it, I've lost 20 pounds so far.

• South Korea
22 Feb 09
wow..lossing 20 pounds..i think its was my great achievement.

but anyway,,i do hope i could reach do that ..thanks for sharing..have a nice day