Top Male actors:Who is you are Best Actor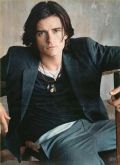 Uganda
4 responses

• China
25 Feb 09
It's really a hard question!I like Johnny Depp in the films directed by Tim Burton. And recently I like Heath Ledger as the clown~~By the way,Orlando is soooo cute!

• India
24 Feb 09
oh i got a very BIG list... on top for looks would be none other than the hunk-Hugh Jackman... And for acting, it would be Jim Carrey.. Other than these people, i also love Will Smith, Orlando Bloom, Michael J Fox, Brad Pitt, George Clooney, Heath Ledger etc etc


• Malaysia
24 Feb 09
will smith is my choice, he can play funny, action and serious too. bloom is not bad at all..