Do you bring the madness go to bed?

United States
February 25, 2009 10:13am CST
If you go to bed mad, do you still remeber the madness in the morning and keep being mad? Or you will let it go away? When I go to bed mad about my hubby, I used to still keep it in mind when I woke up in the morning, but I have figured why don't I leave it alone if it is just some little tiny matters? It makes our relatinoship better. And I have noticed lots of time only girls remember stuff and bring it with us buy huys don't. They seem to foget everything after a sleeping night. Do you think it is true? I wonder.
3 responses

• China
30 Mar 11
i won't bring the madness go to bed. just like you say everything after a sleeping night.sleeping maybe help us release the emotion.mental attitude determine everything.don't let the madness affect you.relax

•
25 Feb 09
it does not matter whether i am mad just before bed or much earlier .. if i am mad with someone it stays until it is sorted one way or another .. sleep will help relax me but it will not stop the injustice ... and don't say life is too short because that is rubbish .. life is about living and dealing with things not running away and hiding behind phrases :)

• Romania
22 Mar 11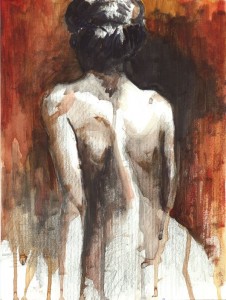 Crazy / United dream I have an alternative! It's like night and no wind no longer wants to play with my hair freshly trimmed, vision is short now and let the rings symbolizing two ladybugs, and I wanted to return, be a screwy kid with his fingers and tempted to touch the clouds, I I have reached is euphoric sensation. I look nothing, for I have memories that have filled the cup that I drink milk every day, if I write on some walls bare, but I do not think I would get all the walls in the world, because I had so much to tell. I thought it hilarious as I do that every time I fall in gaps in my memory. I struggle, I struggle, I just want back wings to fly away to unknown paths of people who criticize me in any way I incarnate myself. Now it is evening, no worries let me hold you long time trying to paint him, I will lie, or else and go away from me. I smile and move my body slowly, do not recognize me, approaching the mirror and try to discover tormented soul behind the mask that we display, is a soul full of bandages, neck is indeed in a cast, it wanted to die someday ? There are local, come out and run barefoot on the field and yes, I feel like straw legs bend under the weight of my head bowed as slaves become a matter which will decompose once. I sit down, I want to be snow, because I love angels, no angels, because I'm not real uncertainty, I want to catch the wings of snow, closing my eyes ... still, I'll make the Angels. Out from the pocket a sheet in my hand once squatting and a dull pencil, let's head down, I feel cold evening begins to take place, but I do not care. In my eyes and let the flame come out second to move her secret tip pen to write elegies. Le sky which is reddish because the sun has gone, left me just sitting moored to large over that, but still full of happiness. May I stop and look towards the painter painted settlements that crazy that we had met sometime in thought ... I'm crazy, you should dedicate a praise of folly, I fell from heaven because you had ... Tears fall, where he is now happy couple minutes and kidnapped me. Not what I have to quit. I get up, tired body and I had done nothing but do not enjoy, but I can see from the cup tasted bitter and full of life now I see how it is painted in a deformed reality. And take the mirror and myself, thought I say "do not longer recognize. "