which movie is worth watching recent?

China
5 responses

• Guangzhou, China
27 Feb 09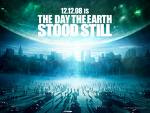 I wonder whether this will be The Day the Earth Stood Still. I have expected to this movie so much. At first, it is a science fiction movie and this is the type I like. Second, it is starring by Keanu Reeves and I like him a lot because he is very handsome. Third, it was a very famous science fiction movie in the past, it just has the new version now. So I think this movie will be great to watch. I love China





• Australia
27 Feb 09
I am sure someone has already suggested this one "The Curious Life Of Benjamin Button" it is the best movie I have seen in ages. I did not think I would enjoy it when I first heard about it but it is so well made, well acted and so believable! Do yourself a favour, go and see it!


• India
26 Feb 09
Recently I watched SLUMDOG MILLIONAIRE, CURIOUS CASE OF BENJAMIN BUTON and AUSTRALIA. I liked all. Looking forward to watch MILK.



• Malaysia
26 Feb 09
the recent movie that i watch is 'benjamin button'..it is a very great story..check that one out...