How much do you eat?

February 27, 2009 7:24am CST
When you plan to diet for the day how much do you tend to eat and break you diet rule rather than as u eat everyday.It happens with me when i make it to diet i tend to eat more than i eat everyday. And i love to eat all things possible that day.is this the same case with you too? what you eat and start your day with? how are you eating habbits? what you eat or you too break rules over them just like i do?
9 responses


• United States
27 Feb 09
I don't worry about dieting. I just try to eat healthy and have balance with my meals. I think the problem with dieting is that it causes binge eating and then you have to start all over. Getting regular exercise helps too because it has an affect on your metabolism. I do think that certain foods should be avoided or kept to a minimum but it is sometimes difficult for people to eat healthy depending on where they live and what is available.

• Philippines
27 Feb 09
Hello there. Since I am a student and I always have a busy day ahead of me, as much as possible, I always eat a lot. Like I try to have a heavy breakfast when I have the appetite, or eat a lot at lunch. But during dinner time, I tend to eat less because I am also watching my weight. And I also have this habit that after everymeal, I eat someting sweet as my dessert.

• Singapore
27 Feb 09
i know it's unhealthy and bad for my body but i starve myself when i'm on a diet. i tend to eat very little or simply one meal a day. And even that meal is half a normal meal. Not very good really. One tends to drop alot of hair and feel tired very easily. and as a girl, i do have my monthlies. and it's those times when i start to want to eat chocolates. That's the time i struggle the most too.


• Philippines
4 Mar 09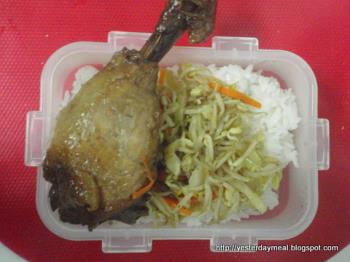 I think I have enough self control to no "stray away" when I'm on "diet mode". I tend to eat less junkfood, less sweets/chocolates, less dessert - sodas aren't a problem because I'm not fond of sodas anyway. Then I also eat less rice during meals. I make sure that I eat a lot (300-400 calories) in the morning, I usually split that to 150-200 calories at 7.30am then another 150-200 calories at around 9.30-10am. Having heavy breakfast makes me eat less for the rest of the day. I actually keep a food photo-log in http://yesterdaymeal.blogspot.com - some days you'll see that I eat tons, and somedays I only eat the basic meals. Most of the time I'd only have a small piece of something just to satisfy my craving and still be faithful to my diet.



• India
27 Feb 09
Hi frnd, I like eating food of any kind which i mostly my favorite foods.I always take a healthy and diet food everyday.Daily morning i will take a breakfast its compulsary. Afternoon lunch,evening snacks coffee,fruits and fruit juice.In the night time i will take a healthy dinner. have a nice day.