Do You Have a Beautiful Child?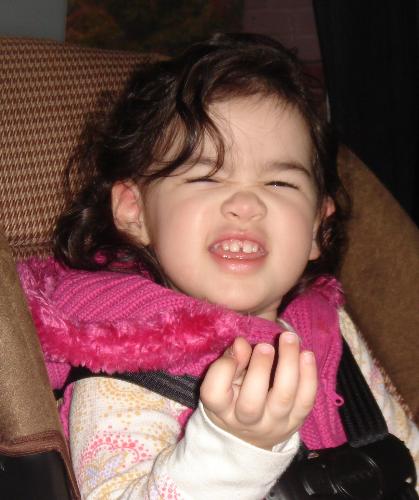 United States
February 27, 2009 11:14am CST
Remember, beauty is in the eye of the beholder, so I guess we all think our babies are cute. However, I'm pretty sure my little granddaughter, Izzy, is the most beautiful I have ever seen. Upload photos of your beautiful children for other people to enjoy and we'll have a pretend pageant...lol.
3 responses

• Canada
27 Feb 09

Ofcourse I have beautiful children and grandchildren..dont we all???

Your little Izzy is beautiful too!! I have no dark haired ones but all children are beautiful. I will try to upload pics of my grandchildren too!! They are lucky to look like!

..NOT!

• Canada
27 Feb 09

heheheheeh...I did say grandchildren plural!..Here is the other little blondie!! What I tried to say above was arent they lucky to look like ME...NOT

• United States
28 Feb 09
I too have beautiful children...but I am new to this site and not sure how to upload pix...all of these children are beautiful...I love the name Izzy!!! How cute!!


• Philippines
5 Mar 09
Your granddaughter Izzy is beautiful so as my little angel. I am expecting a baby girl this June, I hope she will be cute as Izzy... I guess all kids have their own unique beauty. I believed they are angel sent from heaven that's why all of them are beautiful and unique.

• United States
27 Feb 09
Izzy is a cutie! I don't think that any parent will say that they don't have a beautiful child. I have 4 of them and they are all beautiful inside and out. Sorry, don't have a photo to download for you, but they are bigger kids anyways.