Almond Milk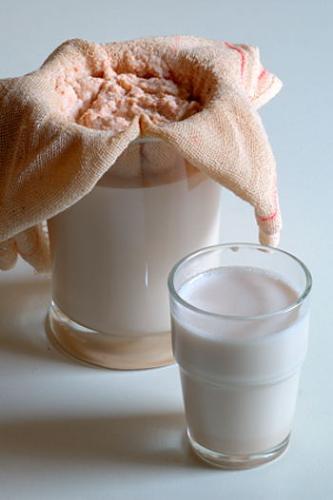 United States
5 responses

• United States
1 Mar 09
I don't drink lot of milk. I do like Almond milk and have made it a couple of times. My granddaughter also like it. It is not like drinking cows milk as has already been stated but to me it is just as good. It is very easy to make. It will cost more than cows milk does. I give about $3.00 per 1/2 gallon. So I don't buy it often.


• India
2 Mar 09
no we never try it,can u explain what is it

• United States
2 Mar 09
Sure! The picture I posted is a good representation of what it it. Basically you soak almonds in water overnight. Then you take the almond out of the water and put them in the blender with fresh water added to that. After its blended well, you drain it through a cheese cloth or very fine strainer. Then you have the finished product. Some people drink it like that, and other people add vanilla for flavor. I have not tried it yet, but I plan to try it very soon! Let me know what you think if u try it.


• United States
28 Feb 09
Yes I have tried Almond milk. I have also made Almond Milk. I like adventure so I enjoyed it. Just sip a little at first to try it. You may be surprised. Don't expect it to taste exactly like cow's milk but it is good to me. I also like coconut milk, soy milk, and rice milk. Adventure is the spice of life. Have fun and let us know what you think after you have tried it.