Who Would You Rather Be?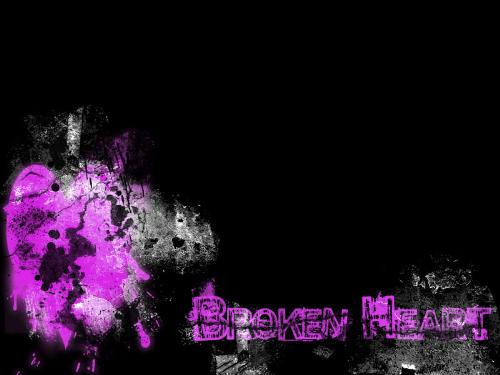 Philippines
February 28, 2009 7:52pm CST
Would you rather be with someone who left another to love you?...or Would you rather be with someone who's willing to leave you because you're in love with someone else?
8 responses


• Singapore
18 Mar 09
Hmm... that is a tough call. Either way, one party will be hurt.

I do not think I have an answer to this one. Even when I sat on this for a while, I still could not come up with an answer that I am satisfied with.


• Philippines
18 Mar 09
Haha! Gotcha.

Now this one's a toughie! I also had my mind went blank with this one. Seems that life is just a circle. One day you were leaving...the next day you were being left alone by another.

And thank you so much ahgong for always responding to my discussions. I appreciate you making an effort to respond.

• Philippines
1 Mar 09
Hard question. But I'd go with the first choice (someone who left another to love me). Girls want to be loved, and it's just flattering when someone does that for me. BUT, here's a big BUT - if he could do it to his girlfriend, he probably could do the same thing for me. That's what I'd be thinking.

• Philippines
1 Mar 09
Hi kquiming, Yup... there must be a pattern somewhere. you might be a princess today but may be a victim tomorrow...


• Philippines
19 Mar 09
This is pretty tough huh. Hmm... let's see. I think i'd rather be with someone who left another to love me. On the positive side, she's the type who fought for her feelings and came looking for me. She's the type who has the potential to leave everything she has just to be with me. Not many can do that i think. I'm pretty bad a breaking up and i've done it a lot of times and they're all pretty awful experiences. I may break up with somebody but i do know how they feel of being left alone. I'm pretty much sensitive about it. Breaking up, eventhough i'm the initiator, hurts equally.

• Philippines
18 Mar 09
id go for the 2nd. i guess i dont want to complicate things.. the 2nd choice describe that that person is very understanding and are willing to let me go when i said i want to..

• Malaysia
9 Mar 09
In this case, you ain't getting any. The first one, might leave you too someone, the second one is gone once she knew you are with someone else if you have that someone else. But, if I have to choose, I'll choose the second one, it not easy to find someone with this kind of heart. Who sacrifice ownself for other happiness.

• United States
9 Mar 09
I would definitely rather be with someone who would leave me because I am in love with someone else....because that is true love, someone who loves you enough to want you to be happy no matter what...and As for the first choice, if someone left someone to love me, I would constantly be on guard thinking they'd do the same thing to me.

• Philippines
9 Mar 09
I think I'd go for the second. At least there's a given fact that I AM in love. I wouldn't want to torture someone else to stay with me when I know for a fact that I have someone else in my heart. The first one is a difficult choice ... what if he left her for me, but would leave me in the future? I don't think I'd like to have that kind of risk looming over me. If he can do it to one girl, he can do it with another :) Thanks for the response on my discussion!