What do you do on a rainy, chilly day?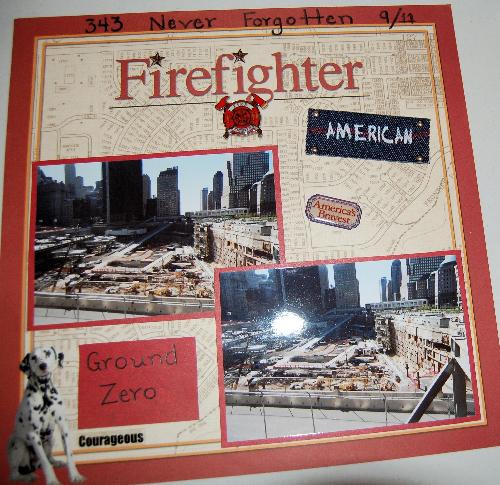 United States
February 28, 2009 10:20pm CST
My daughter and I spent almost all day scrapbooking. It was chilly and rainy, and we were both glad we didn't have anywhere we needed to go today. We both got quite a few layouts done today. And I'll be sharing mine as responses to this discussion come in. I love scrapbooking or reading a good book on a rainy day. What do you do when there is nowhere you have to go and it's rainy and or chilly outside? Please share any pics of crafts or scrapbooking, if that's what you do on a rainy day.
10 responses


• United States
1 Mar 09
I love making cards also. I made my own personalized Christmas cards this past Christmas, and I do thank you cards and birthday. Guess I need to get started on Easter cards soon. My daughter made a set of thank you cards for my sister for Christmas. Each one was unique and different, it was a great gift. So, get that bag and start crafting cards lol.

• United States
1 Mar 09
I wish I could think of a card for sympathy - I need a couple, one for me and one for the roomie, she had a friend lose his mom and my OB/Gyn lost his dad - I know that sounds strange, but I saw him outside of work because his dad lived where my mom does.

• United States
2 Mar 09
Haven't really had the need to make a sympathy card. But maybe something simple, toward the elegant side, with just a "extending my sympathy" on the front, and you might get an idea for the inside from the resources section at scrapbook.com, they have titles, poems and quotes for almost all subjects.


• Philippines
1 Mar 09
On a rainy day, if I choose to stay at home.. I watch tv/dvds, sleep, use the computer, read, or do homework. If I choose not to stay home, I go to the mall and eat out with friends. But honestly, I prefer staying at home.


• United States
1 Mar 09
I agree with you on that, I prefer just staying home on rainy days. I also don't care for they way a lot of people drive in wet weather, they continue to drive as if it were dry conditions.

• Philippines
1 Mar 09
That's true. Yeah.. So just stay at home and enjoy the cool weather.


• United States
1 Mar 09
Hello palonghorn! Wow, scrapbooking is a good bonding between you and your daughter. What I did is just face the computer and look for some things useful and read some blogs and articles. But most of the time, I'll be here and rocking mylot..hehehe..


• United States
2 Mar 09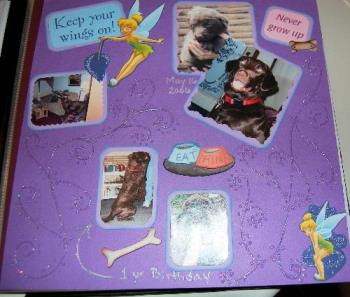 She and I have a great time scrapbooking together. One of her friends came over this afternoon and joined us to scrapbook. It was raining most of the day, and then turned to sleet and snow this evening.

• United States
1 Mar 09
If I can help it, I stay indoors and do things around the house. I like to watch the rain and listen to it, but I prefer not to be out in it unless I have to be, especially if it is a cold rain. I don't mind it so bad during the summer months when it is warmer outside.

• United States
1 Mar 09
I don't mind rainy days in the summer either, it's just chilly, rainy weather that I don't really care for.

•
1 Mar 09
Well on a rainy day i either like to go out get wet in rain and go for a tea and some snacks to the near by center. or just stay at home cosy prepare some hot coffee with some fries or wedges or just anything that i love to eat and read a book sitting by the window pane and watching the water running down the pain, watch those wet trees swaying in wind and just keep staring at the clouds for a long time .. and if i could wish more then just sit in my room near the windo listening to the rush of rains with the love of my life talking and holding hands for hours ..ohh its all just so much romantic isnt it?

• United States
1 Mar 09
It is nice to spend a rainy day with a loved one, just doing nothing. Thanks for sharing, and it is a very nice idea.

• Philippines
2 Mar 09
hi there palonghorn, like this time, it's rainy day in our place, i would like just to stay inside the house, playing with my daughter, coloring her books, watching tv, eating every now and then...lol also chatting with friends on the phone, sleeping, i really like to cook everything.. you know when the weather is too cold, it's the best time to eat and eat and eat..hehehe

• United States
17 Mar 09
I wish I had the excuse of a rainy day to do scrapbooking. It hardly ever rains in Phoenix. Good job on getting so much done! As I look around the studio, I think that I am going to have to do a little cleaning/organizing before I start my next project.

• United States
17 Mar 09
Well I can see how you don't have that excuse.......how about 'a really hot, sunny, dry day?' lol I normally try to straighten my work area after I finish a layout, before starting the next one.

• United States
10 Mar 09
On rainy days I like to curl up and relax. The rain can make me sleepy and if it's cod and rainy I just want to stay wrapped up in a blanket watching movies or napping. I am always making stuff or supervising my students making stuff so unless I am under a deadline I might give in to the urge to be lazy.

• United States
11 Mar 09
That's a great way to spend a cold rainy day. Have had plenty of those kind of days in the past 4 years.

• United States
29 Mar 09
Normally we try to just hang out at home and do yard work. Well, maybe not yard work actually ha ha. Today was very rainy. We did brave it long enough to go shopping a little and out to eat. But for most of the day we have been on the internet, checking emails, playing the Wii, watching movies, and watching Dog the Bounty Hunter marathon on TV.

• United States
25 Mar 09
I love to watch movies, or read books and take a nap when it is raining as well as I love eating too during this time!