Are you an animation fan?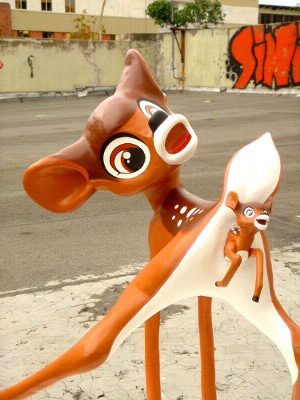 India
March 1, 2009 1:55pm CST
I love to watch animation movies and i have quite a lot of animation movies collected in my PC and DVDS as well. My preference goes towards movies that makes me laugh as well as having a good storyline and animation. I am old to watch those cartoons but i cannot stop so, here are some of my old times favorites;1. Bambi 2. Toy story 3. The prince of egypt 4. Ice age 5. Antz 6. Dumbo 7. A bugs life 8. Finding nemo 9. The lion king 10. Kunfu panda. These are some of my favorites so if you are fan of animated movies please share your list of animation movies you like. Thank you
1 response

• United States
2 Mar 09
Oklove anime and thank god disney caugt up to the great's of japen anime think about they came on the seane with kimba the white lion then the transformer's and so many more to even to say about trust me the movie you got I agree but remeber the 1st japen anime for america was the batan antimated seris (OVER THE Edge) iN THIS STROY BATMAN IS FOUND OUT WHO IS but this is not the story the story is 1st japen anime working's with american's after that look at your list i konw you will feel me after that...