Even playing cricket in pakistan is unsafe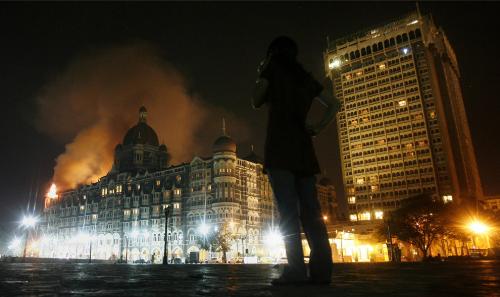 India
March 3, 2009 4:18am CST
Hello everyone here Ji, and all cricket lovers in particular Ji, To day may be called 'BLACK-DAY ' in the history of cricked, where Sr-lankan Team was attatcked in the morning at Lahore. Any body here, who supports terrorist's attack. What harm did they do to them. For full news log on: http://sify.com/sports/cricket/fullstory.php?id=14864535&?vsv=TopHP1[b]"Sri Lankan cricket team attacked in Pakistan Tuesday, 03 March, 2009, 09:53 Last Updated: Tuesday, 03 March, 2009, 12:28 Lahore: A dozen masked gunmen armed with rifles and rocket launchers attacked the Sri Lankan cricket team as it was traveling to Lahore's Gaddafi Stadium, wounding several players and killing five police officers, officials said. The assailants ambushed the convoy at a traffic circle close to the stadium ahead of day three of the Test against Pakistan, triggering a 15-minute gunbattle between them and police guarding the vehicles. None of the attackers were killed or captured at the scene, city police chief Haji Habibur Rehman said......"[/b]Please share your views frankly. may god bless you and have a great time.

1 response

• Malaysia
3 Mar 09
This is an unfortunate incident where lives are lost. Terrorists are even attacking players for no good reasons but just to get publicity for their wicked actions. In the wake of this incident the Government should tighten security for any organized events in their country so that there will not be repeated incident happening in future games. My heart goes to the families of those killed in this incident. May God punish those responsible.

• India
3 Mar 09
Hello my friend zandi458 Ji,
DSo nice of you for your immediate positive response. It hs become routine of life to witness such scenes on daily basis. There is no one to stop. Our big brother Obama-Dada is trying to book people responsible for 26/11 (today's news), by speeding up military aid to Pakistan. But, another disturbing news is 'Talibanisation' of Pakistan. I think World is sitting on it's peak of total crminalisation amd will collapse any time. May god bless everyone under the situation and have a great time.