Fact or Fiction?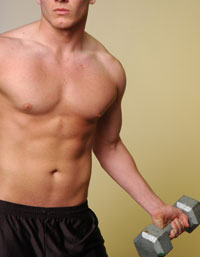 Philippines
3 responses

• Philippines
4 Mar 09
..Well, that could be true.. S_x can be a result of lust and not love or feelings.. maybe he just wanted to fulfill his personal desires to you.. he doesn't necessarily feel in love with..he just wanted you.. want is different from love.. being into a relationship is a different subject.. you could actually plan to have s_x together even if you don't love each other.. however, in our country, I don't think this is acceptable.. S-X is for married couples or of those who are in a relationship.. not just a game or whatever.. it is valued so much..

• Philippines
4 Mar 09
Exactly! And I like your opinion thanks for sharing... Have FUN in MyLotting my friend :)

• United States
8 Mar 09
It could be that, or maybe he just got out of a nasty breakup and isn't fully healed enough to get into another relationship. When a guy puts that line on me, I ask him how long ago was his last relationship, if he says "6 months" and it's truthful, I believe that he's not ready. However, if I can tell he is just lying, I leave. I want to be in a real relationship with a guy if I ever lose my virginity to him.

• Philippines
8 Mar 09
C-O-R-R-E-C-T!!! Woooohoooo love your response and have a nice day ShayDay ;)

• United States
4 Mar 09
I believe when a guy says he's not ready for a relationship, that's exactly what he means. At least he's being truthful and you have to give him credit for that. Basically, he might be willing to have a 'friends with benefits' type situation, but nothing on an emotional level. If he says he's not ready, then nothing on earth a gal does will convince him to change his mind on it. He will be ready when he feels ready, which maybe someday...or never. With this kind of guy, it's probabaly better to just remain friends, otherwise the girl might become emotionally involved, and the guy has stated that he doesn't want, or need, a relationship to keep him happy. Kind of like a broken heart just waiting to happen. If it was me, I'd remain friends but that's it.

• Philippines
4 Mar 09
Yeah I think you're right... thanks for sharing JoyfulOne and have a nice day :)