"Divorce" is it really the solution?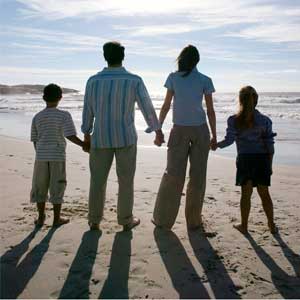 Philippines
March 4, 2009 2:50am CST
Why do parents end up getting a divorce is it really the solution or is it just the way they get away from the problem? I know they have their own reasons but why can't they resolve it? Every problem has a solution and turning away is not the right one it would only get bigger and not only them would suffer but also their children and who knows their children will do it again in the future then it would also affect the next generation. it's like a virus once you start it it's to hard to stop it from scattering. I am saying this because I have lived my life living in two houses because of divorce and until now I feel like I don't have what you call a family. And I have wished everyday that my family would get back the way it used to be because its so hard to live a life without a family where you can run when the world is against you. When i was a kid i always envy those kids who were fetched by their parents at school, all i could do is watch from a far and dream that i was that little girl riding the car, talking to her parents what happened at school. I just hope parents would not think divorce as an option so that there won't be any kids ending up like me. How about you loters what do you think about divorce, is it really the solution?
3 responses


• Philippines
4 Jul 09
I think it is not the solution but an option. For those parents who cannot really resolve the problems, rather than staying together and continue fighting even in front of the children, it is better to separate, divorce. Yes, the kids are the one suffering when there is a break-up in the family. The parents all the more should explain to the kids that they are not the cause of the break-up and that both parents love them very much.


• Philippines
10 Jun 09
Divorce is not the solution but an option. Couple need to try their very best to make the relationship work. But if in case, you can not anymore see a solution, then it is better to part ways or to divorce. I would rather separate with the one I love than be with him arguing all the time. The kids will suffer more if they see their parents fight in front of them.