How to Treat a Burn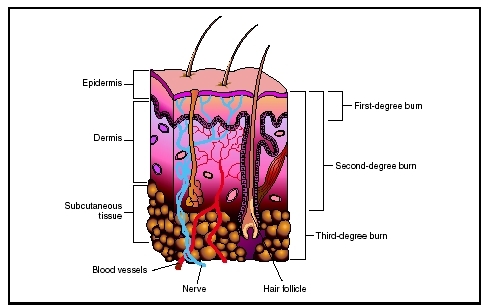 India
March 4, 2009 6:29am CST
Hi Friends, Can we discuss on serious topic...Burn Treatment and Prevention what to do and not to do...during and after burn?....As i have little knowledge that never apply butter or oil to any burn...and other is that applying water is good when burn... More ideas for Burn Treatment and Prevention are most welcome... Have a nice life.
4 responses

• China
4 Mar 09
Hi,sadiq007,this is a good discussion, in the past,lots of people didn't pay attention to cold.May be cold turned to fever.I agree with you that more water is good for burn,certainly,more sleep is in good way.Prevention...I think the wheather more and more chill should be clothes,this is in good preventive way.When you already have a temperature,I think you felt fairly easy after taking the medicine.

• China
4 Mar 09
I'm wrong,sadiq007 said that no fever.It's burn.How silly i am.but i think more sleep is good for anything disease.At least,i didn't say wrong. Haha


• United States
4 Mar 09
We keep an aloe plant for burns, the sap from this plant takes the pain away and helps to heal the burn. Cool water bath with baking soda helps sunburns, But if it is very bad and you have blisters you need to see a doctor, it's can cause harm to the whole body .

• United States
4 Mar 09
Hello, Cold water compresses will help with the pain. Some good things for burns is aloe Vera, it is good to keep a aloe Vera plant in your kitchen for this all you do is break off a leaf, and apply the stuff inside. If they are third or forth degree burns you need to get medical attention from a professional. Vitamin E Oil is also good for burns. I hope that this was a help to you. Have a good day.

•
4 Mar 09
The very best thing to do for a minor burn, is to run the affected area under cold water for 5 minutes. I have done this when burnt on an iron, and it didn't even leave a scar.