Do you take any food supplements?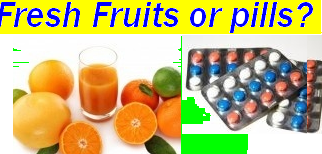 India
March 4, 2009 11:35am CST
I eat lot of fruits and vegetables daily in my food..So I get all the required vitamins and minerals. But I don't take any non-vegetarian food.So I don't get the Omega3 fatty acids from my food which is found in salmon fish. So I take a food supplement "Omega3 capsules" for my health. What about you?Do you take take any food supplements?Are you happy and healthy? Share your health secrets here. Happy mylotting
9 responses

• Malaysia
4 Mar 09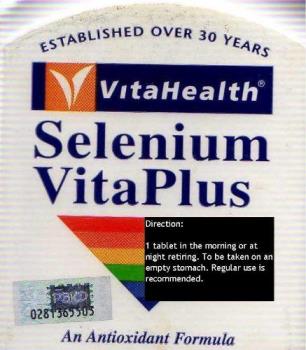 I still continue taking food supplement after my Chelation and EECP therapy for my heart disease(angina & infarction). Which are three (3) of these 100 tablets full pack; Alaska brand of 1000gm. of salmon softgel fish oil, Selenium VitaPlus as an antioxidant, and NewWays Orachel food supplement. All are in 1 tablet per day, respectively, and taken on an empty stomach. An empty stomach means, 2 hours after taking heavy meal. But, I always take all of them before I go to bed at night. Because, while sleeping our body system in idle mode and easy for our food supplement to be digested and effectively reach out its beneficence. Yes, I am in healthy health status including my blood pattern and formation ( http://www.youtube.com/watch?v=Wtqs8gOqx1I ), proven by my HLB blood test which I take test for every six (6) month.


• United States
4 Mar 09
I try to eat as many fruits and veggies a day as possible, and to make sure everything else I eat is balanced and healthy as well, but sometimes take a multivitamin to add more nutrients to my diet. I track my nutrient intake, so when I see I haven't had enough of a certain vitamin for a few days, I usually take a pill that evening.

• United States
4 Mar 09
i was taking calcium but i ran out & haven't gooten any more. think i started taking it too late anyway the shape my back is in.


• Canada
4 Mar 09
Yes, I do. Not on a daily basis, but once or twice a week. I take "Ensure". Tasty and very nourishing, and has the supplements. At times when I miss the lunch or dinner, Ensure is just convenient.


• India
4 Mar 09
I have flax seed every day.I ground a little flax seed and mix it with buttermilk and have it every day.Flax seed is rich in omega 3 fatty acids.But lots of water must be drunk after having flax seed.Besides I include soyabean in my diet which has omega 3.I mix soyabean flour in wheat flour.Also make soya chunks curry.