Is your husband a junkie?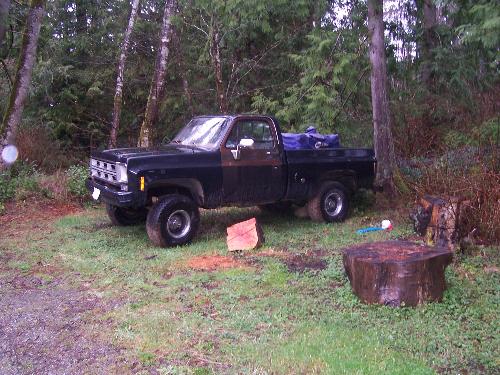 Canada
March 4, 2009 9:51pm CST
Okay, that sounds bad... LOL. What I mean is does he collect junk? My man does. It is maddening that I look around and see junk. I spend entire weekends cleaning the yard and guess what? There is still junk. We have a truck that has been for sale for over a year now. Guess what? No one wants to buy it, and so he won't sell it for any less than his asking price. It makes me mad, because that stupid truck could have been gone a year ago, but it's still sitting there.....
4 responses

• Malaysia
5 Mar 09
My husband is not really a junkie but he does keep certain stuff and leave it there until one find day he gets into a mood when he can't stand the stuff there and he will remove it. As long as the stuff he collects does not look untidy,does not block walking way I don't really bother. We have a spare room in our house for now. 95% of the stuff in there are his computer stuff. I have heard him saying that he wants to clear it last year 2008 but till today it's still there. I don't nag at him pertaining this as nagging won't get things done but once in a while I would pop a question during our meal conversation saying that hey those stuff are still in there.

• United States
6 Mar 09
hello daneg lol i know what you mean when that you say that your hubby likes to collect junk like that. so does mine. we have had a broken down Buick on one side of the garage now for years. lol dust all over it. and my hubby likes to go to auctions and buy like a truck full of stuff or a trailer load full of junk, and bring it home and look through it to see what that he bought. or what exactly what each box has in it. just recently he went to an auction and he brought home like two thousand old record albums.

he has been listing the albums on e-bays website and i haven't any idea what that he is going to do with the albums that do not sell. lol all of the albums are in boxes downstairs. plus he has a bunch of yard sale boxes in the garage. he could be Sanford & Son, he has so much junk around the house downstairs. lol

take care and have a beautiful evening.

• United States
6 Mar 09
I know some junkies, and they never change. Good luck!

• Indonesia
5 Mar 09
hahahah..ur husband reminds me of my dad hahah, he really love doin it..he likes to keep the junkies lol coz he think that it might be useful again someday, eventhough it wont hahaha.. i think its a typical of most guys coz they have a different way of thinking with us women, we dont like our room or house dirty with junkies, like to just dispose whatever that is not useful again or maybe give it to someone. but if guys no hahah, they think further than us, too further sometimes lmao thats why they like to keep the junkies, afraid if they might will use it again someday hahaha