Ophiuchus - The 13th Sign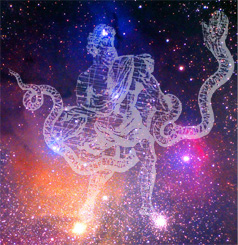 Romania
March 7, 2009 1:02pm CST
I was wondering what opinions you might have on the concept of the 13th sign for western astrology. I have seen this referred to as Ophiuchus, the sign of the Serpent Bearer, which is the 10th sign of the real solar zodiac. Any ideas and opinions on this topic?
4 responses

• Singapore
25 Apr 09
I didn't know that there is a 13th sign i didn't read this. The word 'Ophiuchus' just looks cool to me even though I don't know how to pronounce it x_X

• Romania
2 May 09
Has your astrological sign remained the same considering this change?

• Canada
9 Feb 11
I read about this in the newspapers. Certainly, an interesting news astronomically. But, looks like this is not given much consideration in the astrological sector. Daily horoscopes in the newspapers don't seem to be giving any importance to it.

• Philippines
15 Jan 11
I too have the same topic about this, I was so interested about this new sign. I was an aquarian for 24 years now I'm a capricorn. Capricorns traits well, seems to have my traits too so I some what believe on it. I'm hoping this new star patterns will give us keys to other worlds hidden on those amazing stars which lies beneath there, waiting for us to discover them..

• Belgium
12 Apr 10
Well, on and off one hears about this, but in reality, astrologers never use it when practicing their art. So it is an interesting concept, to dig up this constellation and insert it in the zodiac belt, but so far of little practical use. It just doesn't catch on in the astrological world and surely there must be a reason for it then, i.e. it is really not that important, just use scorpio.