do you like spam?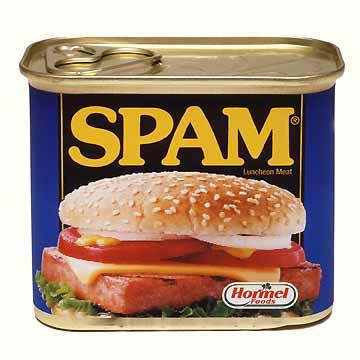 Philippines
5 responses

• Philippines
27 Apr 09
I don't like Spam, I also find it too salty for my taste. I prefer ham :D also, I think it has too much preservatives in it (but so does ham). I'd rather have salted fish than spam, I think they cost about the same in the Philippines :) Thanks for the response on my discussion!

• Philippines
27 Apr 09
I eat salted fish more than Spam. Spam is expensive.

• Philippines
24 Apr 09
I like SPAM. You're right that it is too salty. That's why years ago, they had introduced SPAM with LESS SODIUM. That's the one I like although if you are not into too much salt, their less sodium Spam is still salty. But you could cook SPAM in so many ways that would make you like it more.

• Philippines
23 Apr 09
sometimes i like it... but sometimes i dont... it depends on my mood...

• Philippines
23 Apr 09
I thought you are talking about Spam emails. I also like Spam but I prefer the Less Salty because I find the other Spam products salty to my own taste.