How long does your mobile battery persists?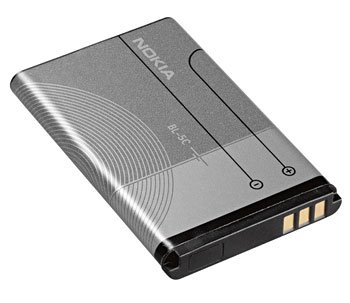 India
8 responses

• United States
11 Mar 09
Hi, karthickwins! I had my cell phone off the charger for about two weeks.. And it stayed charged that long.. But by the next week, my battery was very low.. So, that is how far that my battery will last.. I have a Nokia Net10 phone.. And so far the battery lasts really good. I am impressed and satisifed with it.


• India
11 Mar 09
My mobile battery stands for over 36 hours! Then I have to recharge it for 1 to 2 hours. I think this is a very standard time for a mobile battery's stand by time! That is why an hour of daily charging to a mobile battery is a must! Thanks for this nice posting and have a good day and HAPPY HOLI!


• Philippines
9 Mar 09
My current cellphone unit battery can last 2 days before I will charge it again. It's good to have a longer battery life because I'm always out and because I have a good battery that can last longer I don't need to worry where can I charge it because after spending my day out side I can go home with my battery still with good number of battery life lines. Welcome to mylot. Happy posting..


• Pakistan
8 Mar 09
I own Nokia N73 Music Edition and its battery lasts just 30 hours with normal usage my phone is 1.5 years old maybe this is the reason of low battery life. I have also used Nokia 5310 and its battery lasted 2-3 days which i think is good standby time.

• India
8 Mar 09
well dis one very difficult to predict....u may c that most ofthe battery used for mobile are alkaline batteries. they shud have a life of abt 48hr stand by time. and on continous usage of abt 6-10 hrs.it make differ from commpany to company. the model whic i was using b4 was a chinese make. it hardly had a stand by time of 15hrs and on continuos usage a time period of 2hr. i was advise u not to go forthese kind of chinese make or product.

• United States
8 Mar 09
hello karthickwins and welcome to Mylot and i hope that you enjoy it around here as well. i have a Nokia, AT&T cellphone and i guess that the battery charge on it will last for around two to three days time before that it needs to be re-charged again. my cellphone is pink in color and my girlfriend got me a pink heart keychain that matches my pink cellphone and i found a mini pink flashlight that i put on my keychain. lol then when that my cellphone does happen to need re-charged, it only takes like an hour or less to get a full charge again. usually what that i will do when that my cellphone needs to be re-charged like that is, i will plug it in right before that i go to bed, and leave it plugged in all night long while that i am asleep. take care and have a beautiful afternoon.